Freeport girl battling cancer fulfills dream of becoming Houston police officer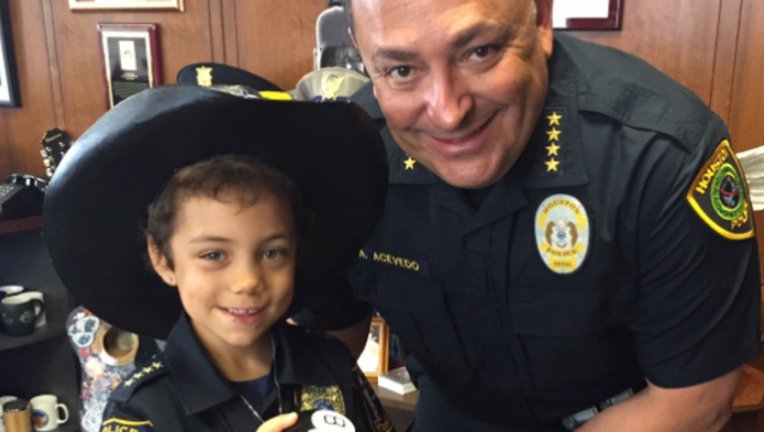 HOUSTON (FOX 26) - Young Abigail Arias has been battling Wilms tumor cancer for two years now. Her dream is to be a police officer, and in February 2019, the Freeport Police Department granted her wish. 
Adding to her list of honors, the Houston Police Department has also granted her honorary officer status.