Four teenagers shot in northwest Harris County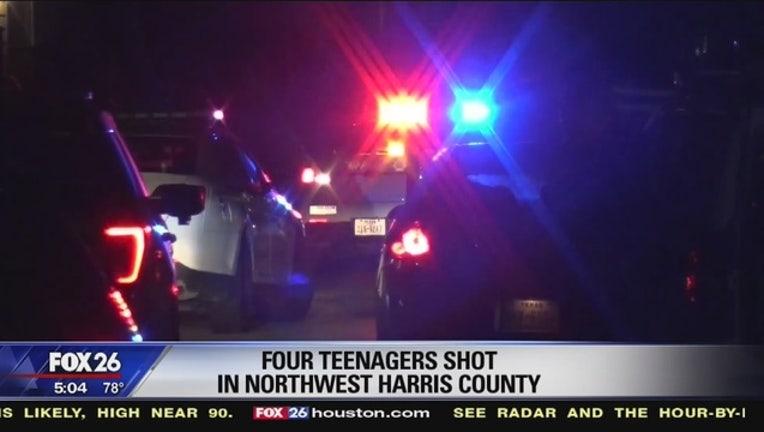 article
HARRIS COUNTY (FOX 26) - At least four teenagers were shot in northwest Harris County late Sunday night.
Harris County Sheriff's Office says several teenagers got into a heated confrontation and shots were fired around 10:30 p.m.
FOX 26 spoke with a minister who was not able to get into his apartment for several when he came home from church due the ongoing investigation.
It is unclear what initiated the argument.
One victim is said to be in critical condition. Three victims suffered non-life threatening injuries.
This story is developing and will be updated accordingly.