Former WWE star Jim 'The Anvil' Neidhart dies at 63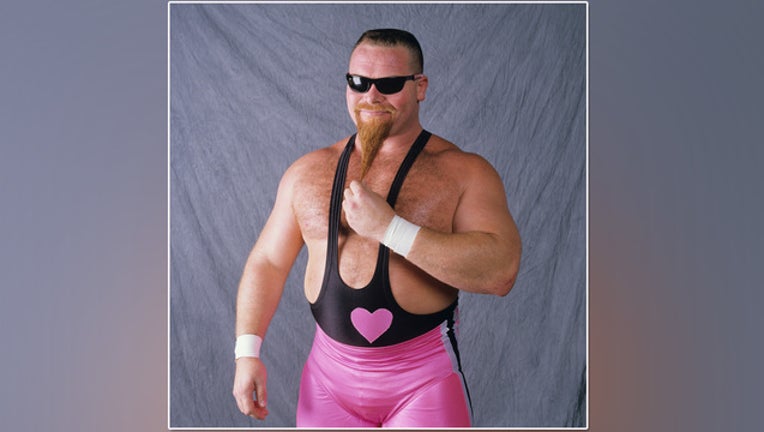 article
WESLEY CHAPEL, Fla. (AP) - Jim "The Anvil" Neidhart, who joined with brother-in-law Bret Hart to form one of the top tag teams in the 1980s with the WWE, has died. He was 63.
The Pasco Sheriff's Office said Neidhart fell at home, hit his head and "succumbed to his injury" on Monday in Wesley Chapel, Florida. No foul play was suspected.
Neidhart's daughter, known as Natalya, wrestles for the WWE and is a former women's champion. Neidhart made appearances with his daughter in the WWE reality series, "Total Divas."
Neidhart, Bret "Hitman" Hart and manager Jimmy "The Mouth of the South" Hart made up the Hart Foundation stable in the 1980s and 1990s and the tag team won two WWE championships.
"What a great run we had. I couldn't believe how it took off," Jimmy Hart told The Associated Press. "But the reason why was, Neidhart was such a great character back then. Bret was more cool, the girls loved him. Neidhart and myself were kind of the evil twins."
Neidhart married Hart's sister, Ellie, and became part of the famed family wrestling dynasty in Canada. Stu Hart trained his sons, including Bret and former WWE star Owen Hart, as well as Neidhart in the 1970s. Neidhart started his pro wrestling career in Stu Hart's Stampede Wrestling promotion and eventually signed with the WWE in 1985.
Hart posted a picture on social media of himself with Neidhart and the WWE tag team belts around their waists with the caption, "Stunned and saddened. I just don't have the words right now."
Neidhart wrestled mostly for WWE from 1985 to 1997 and was known for his pink and black gear, maniacal laugh and goatee.
Ross Hart, his brother-in-law and a former pro wrestler, told The Associated Press that Neidhart suffered from Alzheimer's disease and it was believed he suffered a grand mal seizure on Monday.
"He got up (Monday) morning and went to lower the temperature on the air conditioner and he just collapsed and I think died pretty quickly," Hart said. "I was think this was stemming from Alzheimer's which he'd been battling for some time. It's a struggle he's been going through."
Jimmy Hart said Neidhart seemed in good health when they last saw each other in April on WrestleMania weekend.
"He was witty, he was funny. He seemed sharp as a tack," Hart said. 
Neidhart was a shot put start in high school in California in the early 1970s and had brief tryouts for NFL teams before becoming a pro wrestler. 
The Hart Foundation started as bad guys in WWE and won their first tag team championship in 1987 with the help of a crooked referee. They won the tag titles again in 1990 but split up not long after their second reign ended. Bret Hart was the wrestling technician of the team while Neidhart brought the raw force and power that made them fan favorites later in their run.   
As a singles wrestler, Hart would become one of the biggest stars in WWE history and made the promotion's Hall of Fame. Neidhart foundered for most of the 1990s before aligning again with Hart, Owen Hart, Brian Pillman and the British Bulldog to form a new Hart Foundation and become the top faction in WWE.
Hart is the only wrestler from that incarnation still alive.  
"He was very gifted athletically, even though Bret got more of the credit," Ross Hart said. "He was more of the power behind the team but at times he did some incredibly gifted things in the ring. He was like a water buffalo. He was tough to control and tame."
Neidhart wrestled briefly for other wrestling promotions and had brushes with the law and spent time in drug rehabilitation later in life.
But he found a second act as comic relief on "Total Divas" and was filmed going shopping with his daughter and teaching wrestlers how to golf.
Neidhart is the latest in a string of big wrestling names who have died in 2018, including Bruno Sammartino, Vader, Brian Christopher and Nikolai Volkoff.