Former Prime Minister of Israel Peres hospitalized after stroke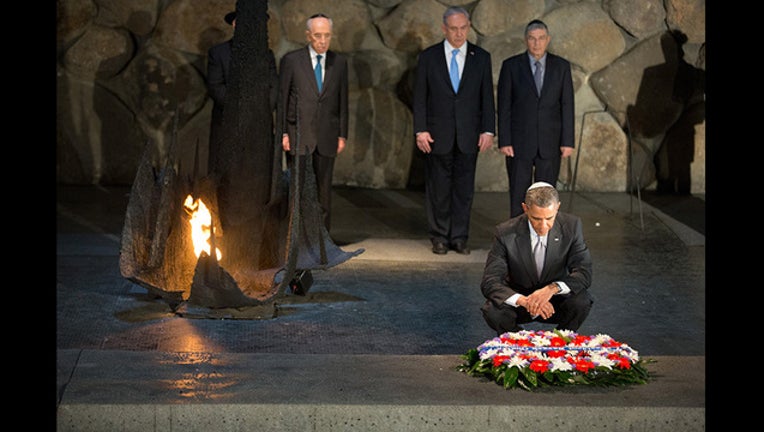 article
JERUSALEM (AP) - Former Israeli President Shimon Peres on Tuesday suffered a stroke and was rushed to a hospital.
His office said the 93-year-old politician's condition was stable and that he was fully conscious. It gave no further details, but Channel 10 TV, citing hospital officials, said he was awake but confused, and that tests had determined he suffered a stroke.
Peres, 93, has held virtually every senior political office in Israel over a seven-decade career, including three terms as prime minister as well as stints as foreign minister and finance minister.
He won the 1994 Nobel Peace Prize for his work in reaching an interim peace agreement with the Palestinians. As president, a largely ceremonial office, he cultivated an image as the country's elder statesman and became a popular fixture at international conferences like the World Economic Forum in Davos.
Peres has remained active since completing his seven-year term as president in 2014, and is one of the country's most popular public figures. He often hosts public events at his peace center, bringing together Arabs and Jews in efforts to promote peace and coexistence.