Former CHOA patient, cancer survivor becomes pediatric nurse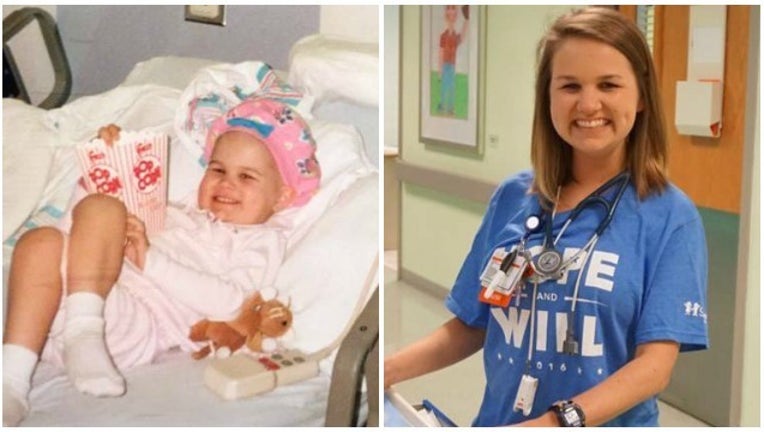 article
ATLANTA - Children's Healthcare of Atlanta shared an inspiring Facebook post on Wednesday about a former patient who battled cancer.
Amelia was diagnosed with acute lymphoblastic leukemia at just 17-months-old. According to the post, she beat cancer before she started kindergarten. 
"Last month, she fulfilled her childhood dream and returned to the hospital where she received treatment to begin her career as a pediatric nurse!" 
The post has been shared more than 8,000 times and has more than 88,000 likes. 
"This gave me tears in my eyes," said one CHOA Facebook fan. "CHOA is such an amazing place with such amazing people! Think of all her patients who will be inspired by her strength! She can tell them she gets it... and she really does." 
According to her Facebook page, Amelia Marlee is a Georgia Southern University graduate from Macon, Georgia. She's also a staff member at Camp Twin Lakes.