Fmr. Orland Park Culver's employee says coworker left KKK display for her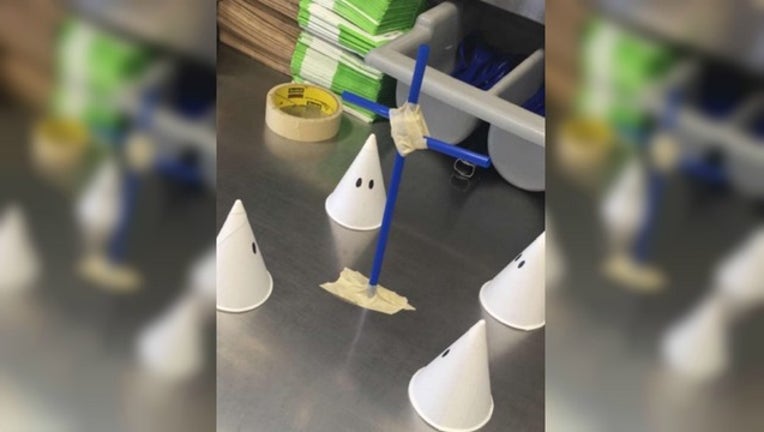 article
CHICAGO (FOX 32 News) - An Orland Park restaurant is fighting back against accusations of racism.
One of the workers at Culver's says a manager-in-training left a racist display depicting Ku Klux Klan members burning a cross.
The manager has been terminated, the restaurant chain said in a statement.
"Culver Franchising System Inc. and our franchisee in Orland Park, Ill., find the recent offensive act of a Culver's team member reprehensible. Following an initial investigation, the team member has been terminated. The restaurant's investigation will continue."
The worker who reported the display says she quit because she wasn't happy with Culver's response.