Florida man arrested for the murder of his wife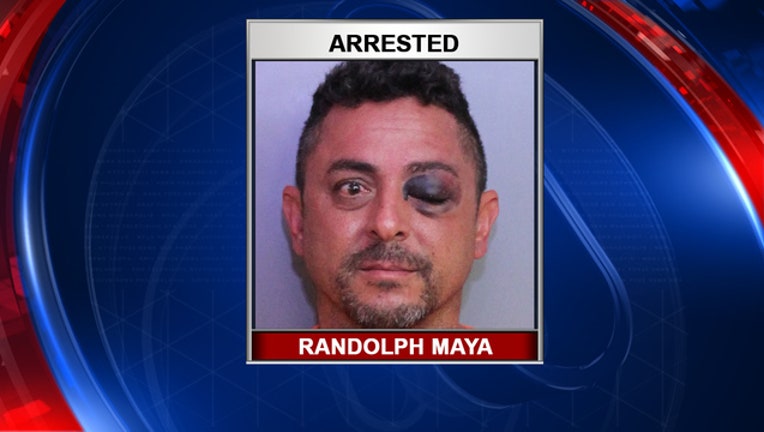 article
AUBURNDALE, Fla. (FOX 13) - Deputies in Polk County have arrested a man in the death of his wife in Auburndale.
Deputies say on Sunday, Sept. 30, Randolph Maya, 50, strangled his wife, 50-year-old Jodi Maya. She died a day later from her injuries. 
Deputies say they were called to a disturbance at the home around 7:40 p.m.
Randolph Maya met deputies at the door and told them they weren't needed, but a witness living in the home approached the deputies and said, "I think she's dead," according to a news release.
According to deputies, the witness heard Jodi Maya scream and say, "He is going to kill me," before everything went quiet. The witness saw through the two through the crack of the bathroom door and called 911.
When deputies arrived, Jodi Maya was found in the bathroom unresponsive and transported to Winter Haven Hospital where she was pronounced dead at 6:55 a.m. Monday. 
Randolph Maya said his wife had high blood pressure and couldn't explain to deputies why he had a swollen left eye and bite mark on his left wrist. Deputies say the woman's injuries were consistent with being strangled. 
Randolph Maya was taken into custody on is being charged with murder.
The suspect was previously sentenced to 15 years probation for organized fraud out of Broward County and also has a long criminal history that includes DUI, fraud, battery, and larceny. 
"October is Domestic Violence Awareness Month, and we are sad to report that we're already investigating a domestic-related murder on the first day of the month," said Polk County Sheriff Grady Judd. "Please, if you are in a dangerous situation, get out and get help before things escalate. There are so many resources out there to assist victims of domestic violence."