Flood damage still affecting a Webster church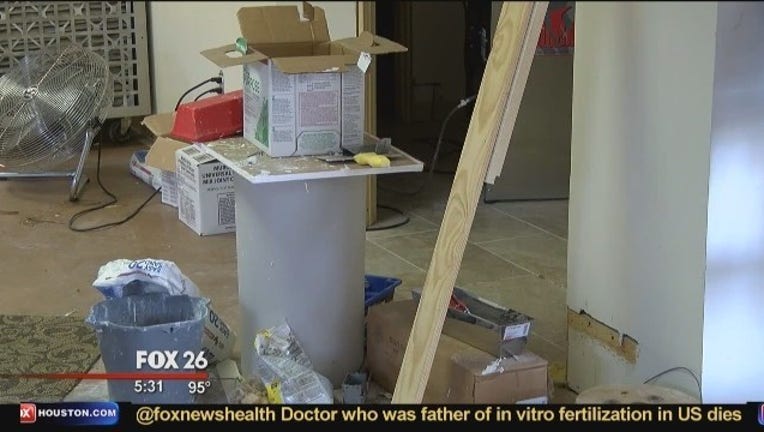 A Webster church might welcome a little divine intervention in order to get its flood damage repaired. Greater Life Church flooded because of heavy rains in May.  It's now two and a half months later, and the company holding its flood insurance policy hasn't paid anything on a half million dollar claim.
"For them to know the extent of the damage and still not see any movement it puts us in a bind," said Pater Mark Hughes. "We don't have pockets deep enough to fund all that."
Fortunately for the church, some flood repairs have been made.  That's because AAA Flood Masters has been financing all the work waiting for the insurance money to come in. It has put the church's day care back in operation, and repaired it's gymnasium enough so the congregation can hold sermons there.
"We feel like somebody needs to stand in the gap between the pastor and the insurance company," said Henry Labrie, who owns the disaster response company.
Labrie has a lot of experience dealing with insurance claims and FEMA's National Flood Insurance Program, and he doesn't understand the delay.
"We have a lot of flood claims throughout Houston," LaBrie said. "This is the only project that has not received any funds whatsoever."
John Mills, a spokesman for the Federal Emergency Management Agency says FEMA has paid out more than $202 million in flood insurance claims, just since May, and just in Texas alone.
Mills said he was trying to get answers to the red tape issues of Greater Life Church, but he recommended anyone with questions or issues with FEMA's National Flood Insurance Program to call (800)621-3362.  That's a hotline set up to connect you with a Flood Insurance Specialist between 8 a.m. and 6 p.m. (Central Time) Monday through Friday.