Fierce battles in central Syria amid Russian airstrikes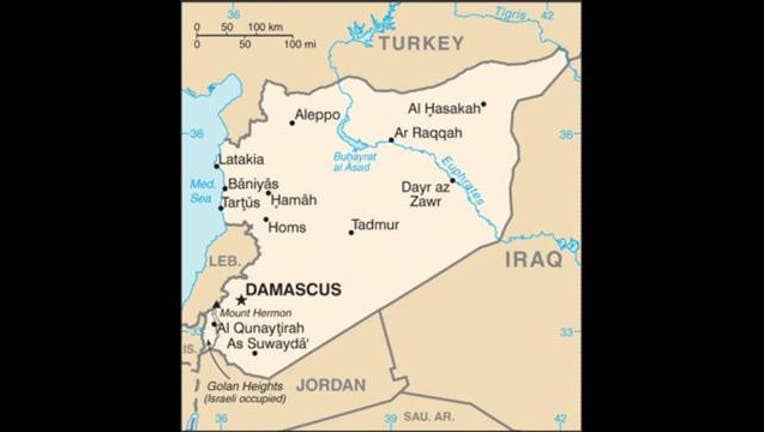 article
DAMASCUS, Syria (AP) — Syrian troops backed by Russian airstrikes seized control of a village in central Syria on Saturday amid fierce clashes with rebels in the area, part of a ground offensive launched earlier this week.
That offensive marked the first major air-and-ground assault since Moscow began its military campaign in the country on Sept. 30. Russian officials say their airstrikes are targeting mainly Islamic State militants, but most of the strikes are hitting areas where the extremist group is not present.
The fighting is concentrated in Hama and the northern Idlib provinces, where a consortium of mainstream rebels as well as al-Qaida's branch in Syria, the Nusra Front, are operating.
The Syrian Observatory for Human Rights, which relies on a network of activists across Syria, said government troops seized control of Atshan on Friday amid intense Russian airstrikes in the region. It said troops also seized the nearby Um Hartein village.
Syrian troops have faced stiff resistance from the rebels, who have used advanced U.S.-made TOW missiles to attack Syrian tanks and armored vehicles.
The Russian defense ministry said in a statement that Russian planes flew 64 sorties and targeted 54 sites in the past 24 hours, without elaborating. Among the sites attacked, it said, were command outposts in Aleppo and Idlib provinces.
Russia, a key ally of Syrian President Bashar Assad, has insisted its airstrikes are targeting the Islamic State group and other terrorists. But U.S. officials said this week that Russia has directed parts of its air campaign against U.S.-funded groups and other moderate opposition groups in a concerted effort to weaken them.
Heavy fighting was also taking place in the al-Ghab plain in Hama province — a natural barrier between areas controlled by Sunni Muslims and the Alawite sect to which Assad and many of his loyalists belong.