FDNY puts out fire in Trump Tower HVAC system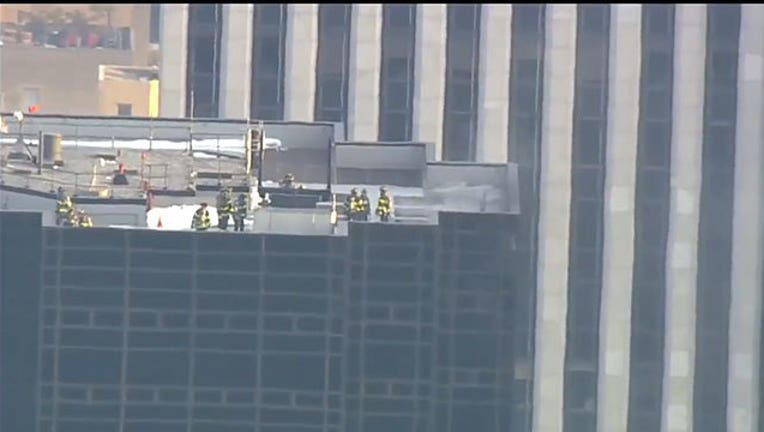 article
NEW YORK (FOX5NY) - A fire in the heating and air conditioning system on top of Trump Tower in Midtown Manhattan Monday morning injured three people. Flames were not visible but heavy smoke poured out of a ventilation system for a short period.
The FDNY responded just after 7 a.m. Firefighters got the fire was under control in about an hour. Two civilians and a firefighter were treated for non-life-threatening injuries, the AP reported.
President Donald Trump has a residence and offices in the tower but he was at the White House in Washington at the time of the fire.
The building was not evacuated.
The city issued an emergency alert to expect smoke, traffic delays and emergency personnel in the area of 5th Ave. and E. 56th St.
Dozens of fire vehicles were blocking the entire block in front of the building during rush hour in busy Midtown Manhattan.
"There was a small electrical fire in a cooling tower on the roof of Trump Tower. The New York Fire Department was here within minutes and did an incredible job," tweeted Eric Trump, the president's son. "The men and women of the #FDNY are true heroes and deserve our most sincere thanks and praise!"
"'The fire wasn't in the building, it was on top of the building. We had flames coming out of the vents, no smoke condition or fire was on the inside' - #FDNY Manhattan Borough Commander, Asst. Chief Roger Sakowich on the scene of the fire in Trump Tower earlier this morning," the FDNY tweeted.