FBI: SUV used to kidnap NC girl has been found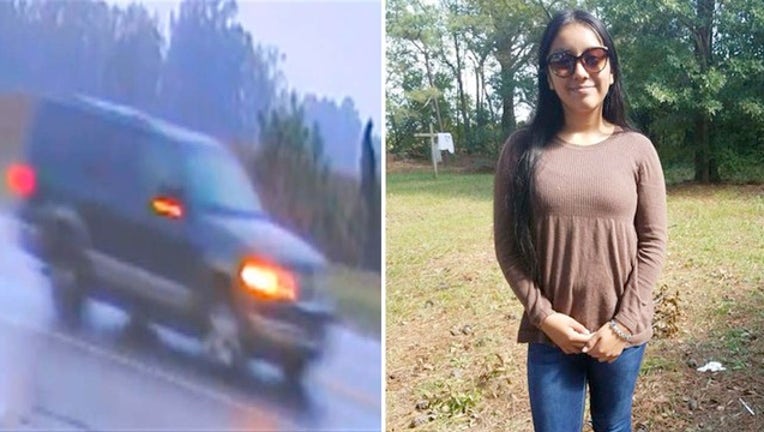 article
(FOX 46 WJZY) - The green SUV that was reported stolen earlier this week during the abduction of a 13-year-old Lumberton girl has been found, the FBI announced Thursday. 
The vehicle was located just before 8 a.m. off Quincey Drive in Lumberton, North Carolina. 
Hania Noelia Aguilar, 13, was kidnapped outside her home in Lumberton on Monday morning. The FBI is offering a $15,000 reward for information that leads to finding her.
Aguilar was last seen at the Rosewood Mobile Home Park waiting for the rest of her family to come outside and drive to school when she was forced into a car just before 7 a.m., according to the FBI and Lumberton Police Department. 
A witness saw a male subject dressed in all black and wearing a yellow bandana force Aguilar into a relative's vehicle that was parked in the driveway, the FBI said. 
Related: FBI releases surveillance photo of stolen SUV linked to abducted 13-year-old
Hania is described as a Hispanic female, 5 feet tall, weighing approximately 126 pounds. She has black hair, and brown eyes. She was last seen wearing a blue shirt with flowers and blue jeans, authorities said. 
At a Tuesday press conference, the FBI read a note from Hania's mother:
The FBI's Evidence Response Team said they will process the vehicle while the search for 13-year-old Hania Aguilar continues. Anyone who lives or owns a business on or around Quincey Road and has a video surveillance camera system is asked to please call the tip line 910-272-5871.