FAMU settles with family of drum major who died after hazing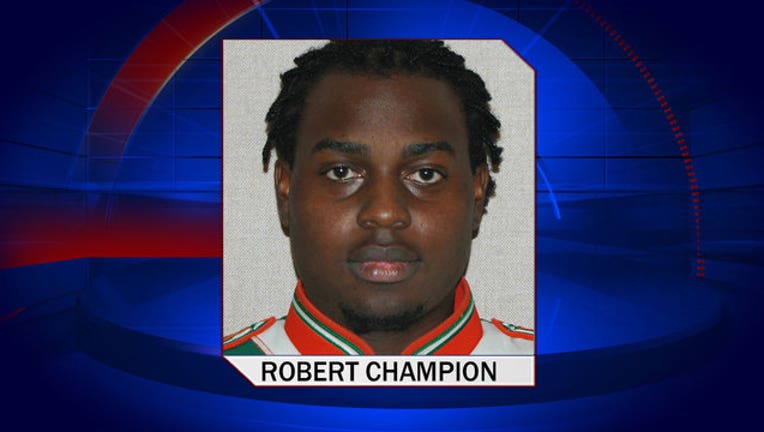 article
ORLANDO, Fla. (AP) - Florida A&M University reached a $1.1 million settlement Friday with the family of a drum major who died after being hazed by fellow band members.
The university agreed to name the marching band's anti-hazing program after Robert Champion as well as place a memorial plaque dedicated to Champion on campus under the terms of the agreement reached with Champion's parents, according to settlement documents. Of the $1.1 million, $800,000 will be paid by an insurance company and $300,000 will be paid by the state Department of Financial Services.
Champion's parents agreed to drop the negligence lawsuit against the Tallahassee-based university. A trial had been scheduled to start next month.
"Today's settlement is bittersweet, but it will enable us to focus squarely on our mission of educating young people, schools, band directors and athletic teams about the dangers of hazing," Pam and Robert Champion Sr. said in a statement. "We will always honor the memory of our son, Robert. We called Robert 'the example,' and the positive change that will come as a result of his death will ensure that he did not die in vain."
The university also agreed to write a letter to Champion's parents.
"On behalf of the FAMU Board of Trustees, please accept our sincere condolences and sympathies for the loss of your son, Robert Champion Jr., and please know that we are deeply sorry for your family's, and the world's loss of such a fine and outstanding son, brother, musician and individual," the letter says.
Champion — of Decatur, Georgia — died after band members pummeled him with fists and mallets aboard a bus parked outside an Orlando hotel in November 2011. The hazing ritual, known as "Crossing Bus C," was carried out after FAMU band members had performed at an annual football game with a rival.
Fifteen former band members were charged with Champion's death. All but a handful received sentences of probation and community service. The band was suspended after Champion's death, and FAMU's long-serving band director and then-university president were ousted from their jobs.
The university should have taken stronger measures to crack down on hazing by band members, Champion's parents had argued in their lawsuit.
But FAMU argued that the 26-year-old Champion voluntarily participated in the hazing and that university officials didn't know it was going on.
"We believe that further good can be served by the telling of his story and the devastating consequences of hazing," Rufus Montgomery, chairman of the school's board of trustees, said in a statement Friday.