Family grateful after off-duty cops save toddler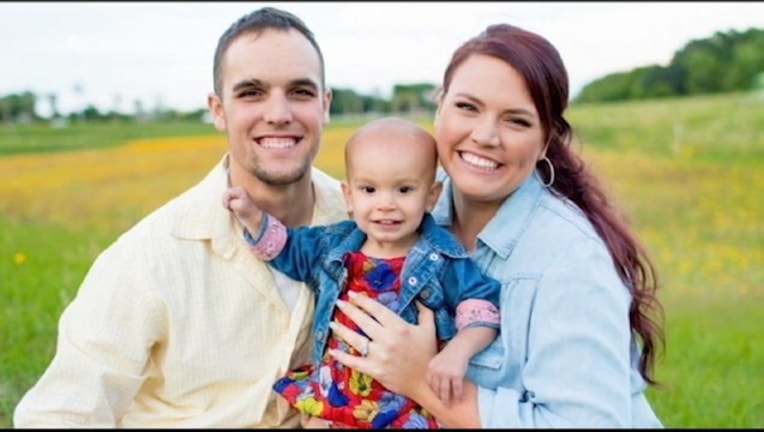 article
MOUNT DORA, Fla. (WOFL FOX 35) - A grateful father, Garrett Ford thanked the two Mount Dora police officers who saved his daughter's young life at Waterman Hospital in Tavares Tuesday.   Rewind a mere 48 hours, and the three, along with Garrett's wife, Gabrielle, were on the side of the road on route 46 staring possible disaster in the face.
Garrett said he and his wife were on their way home to Mt. Plymouth, when they noticed their 18-month-old daughter Summer Rose was limp in her car seat-turning a light shade of purple.   They pulled over, jumped out, and Dad grabbed his child and chased down a patrol car that just happened to be driving by.
Mount Dora police officer Sevin Still was driving that car on his way home, an hour later than usual, "by the grace of God," Garrett says.    Officer Still explained,  "As soon as I saw the car, I turned around.  Next thing I knew he was handing me his daughter and it was on to CPR."
Officer Severance showed up right behind Officer Still.   Together they revived this beautiful little girl.
Wearing a huge smile, Officer Severance described the moment Summer turned the corner. "Then, she kind of like she started making gasping sounds, and we were like, 'Yes! This is what we want to hear!' you know?"
Summer is currently wearing a cast so she doesn't mess with her IV, but she's smiling and just about over the bacterial virus that nearly took her life -- a true reminder that miracles happen every day, sometimes on the side of the road.  This time, it came in the form of two well-trained, fast-acting police officers.
Garrett says his daughter is expected to be discharged with a clean bill of health.