Family and friends remember Maleah Davis on her 5th birthday
HOUSTON - Believing their voices can reach her in heaven, the community gathered at Sunnyside Park to celebrate what would have been Maleah Davis' fifth birthday.
Her father, Craig Davis, organized the event and encouraged attendees to wear pink T-shirts, Maleah's favorite color, and to brings lots of bubbles. 
Many of Maleah's family members were in attendance as well as many friends. 
MORE: Learn about the Maleah Davis case
"If she was alive, we'd celebrate it. Now that she's in heaven, we'll still celebrate it," said Maleah's great-great-grandmother Charlie Mae Green.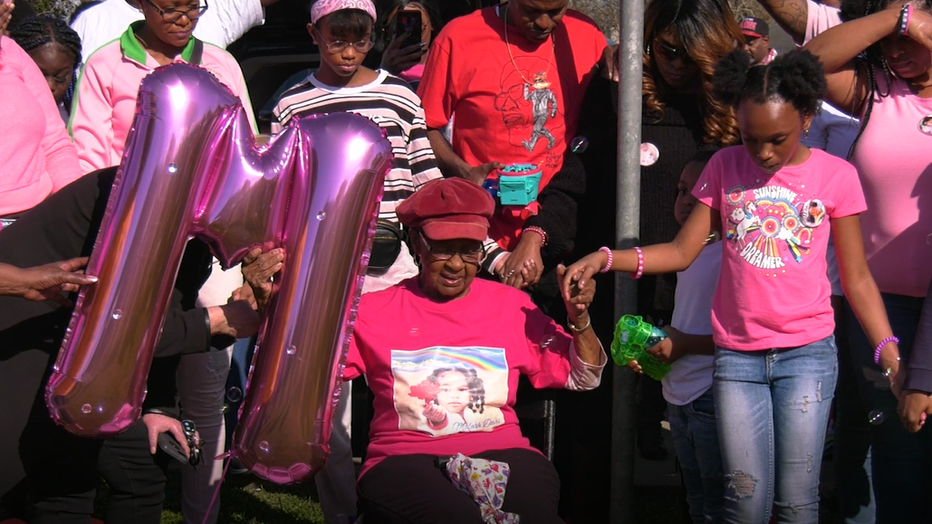 Maleah was killed last May. Her body was found dumped in a ditch nearly a month later in Arkansas.
Her mother's boyfriend, Derion Vence, remains in jail in connection with her death.
"I was so touched by the Maleah story but there are many Maleahs, many Maleahs," said Daja White, who attended the celebration.
Francine Marsh and her daughter Melody came to show their support to Maleah and her family.
"I didn't know the family but we felt Maleah's loss as a mom and my daughter is about her age. We just wanted to come to pay our respects to her family and just say happy birthday and blow bubbles," said Francine Marsh, who attended the event with her daughter Melody.
THE LATEST: Derion Vence doesn't appear in court; arraignment rescheduled again in Maleah Davis case
Maleah's family is thankful for the love everyone shows their little girl.
"It gives me joy to know that there are those who love Maleah like they do," added Green.
Derion Vence's next court date is scheduled for April 1.