Ever imagined a Texas Sims? Recent report unleashes statewide creations
Texas - A recent report includes a creative spin with AI-generated imagery to envision what a Sim character might look like in each state. As part of their exploration, Solitaired created a Texan Sim to capture the vibrant and diverse culture of the state.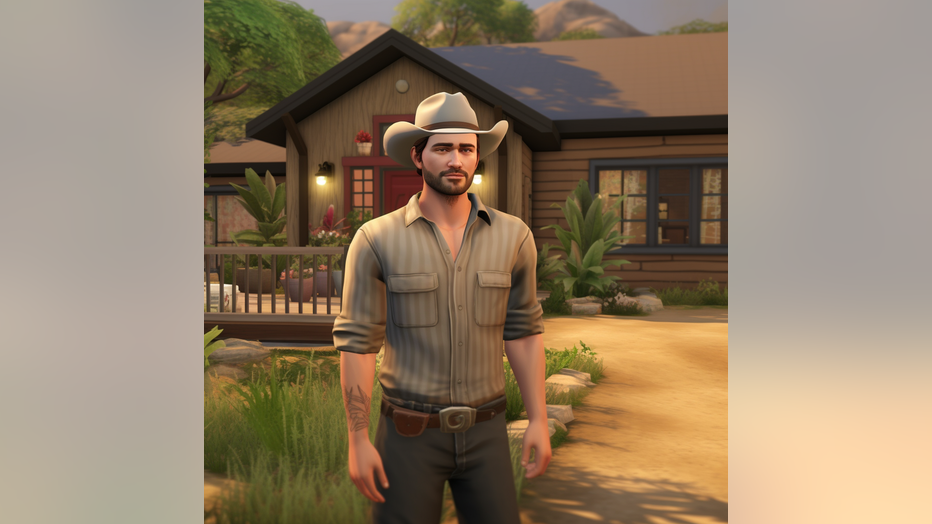 In an attempt to capture the vibrant and diverse culture that defines the state, Solitaired created a Texan Sim. (Courtesy of Solitaired.com)
FOX 26 Houston is now on the FOX LOCAL app available through Apple TV, Amazon FireTV, Roku and Google Android TV!
According to Solitaired's survey of 805 Americans aged 19-80, 84% have played The Sims, with 26% actively engaged in the game, led by 37% of Gen Z players as anticipation builds for The Sims 5, currently in development, 28% express intent to acquire it upon release, with Gen Z showing the highest level of anticipation at 30%. 
SUGGESTED: Control over video games or controlled by video games?
The survey uncovered varied gameplay preferences, with 51% favoring building and furnishing homes, 32% enjoying social interactions, and 16% relishing exploration.
CLICK HERE TO DOWNLOAD THE FOX 26 NEWS APP
Notably, the report revealed a peculiar aspect, with 47% admitting to intentionally ending their Sims' lives. Both genders make this choice, but it is more prevalent among women.
Solitaired's imaginative exploration not only honors The Sims' legacy but also offers a glimpse into the potential aesthetic of Sims characters in different states.
New Mexico (Courtesy of Solitaired.com)
This includes the representation of Texas' unique and dynamic culture.