Employees at Ocwen Financial find Confederate flags on their desks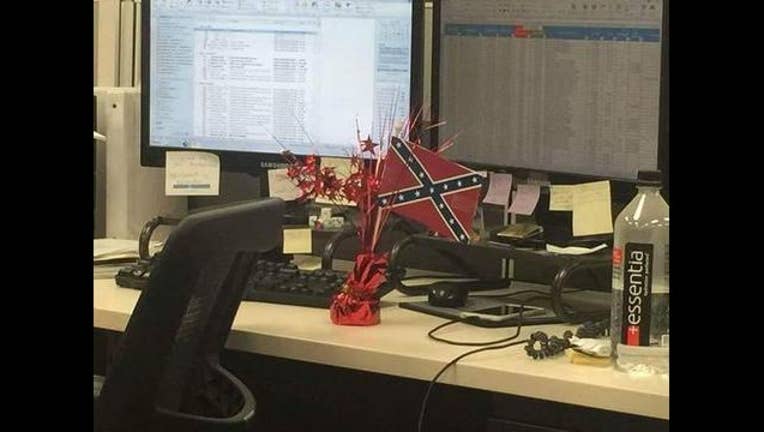 In many places the Confederate flag is coming down, but a few Houston workers say the Confederate flag was put up.... on their desk at work.
FOX 26 was told that three African American employees at Ocwen Financial Corporation's local office, found Confederate flag displays when they arrived at work Thursday morning.
Employees said when they reported it to management. they were told to just throw it away.
But because of the controversy over the Confederate flag recently, FOX 26 Legal Analyst Chris Tritico says employers have to do a lot more than that.
"When somebody does something like this, management has a duty to take action ensure that something like this doesn't happen again," Tritico said. "These African Americans have every right and probably will go to the EEOC (Equal Employment Opportunity Commission) and file a complaint alleging a hostile work environment at this place."
Employees told FOX 26 they knew who was responsible for putting the flags on their desks, but that nothing was happening to that person.
Late Thursday Ocwen responded to our inquiry about the situation.  The company said in a statement that they immediately looked into the complaint, and that the employee was being fired.
Here is the full statement from Ocwen Financial:
"Ocwen has a zero tolerance policy for any employee who creates an intimidating, hostile, or offensive work environment. As soon as we learned about this matter, we conducted an investigation and found that this employee's actions were a direct violation of our policies. Ocwen is fully committed to diversity and inclusion, and this type of insensitive behavior, by any employee throughout our company, will not be tolerated. The Company is taking prompt and appropriate action and we are in process of terminating the employee."