Emirates plane 'crash lands' at Dubai airport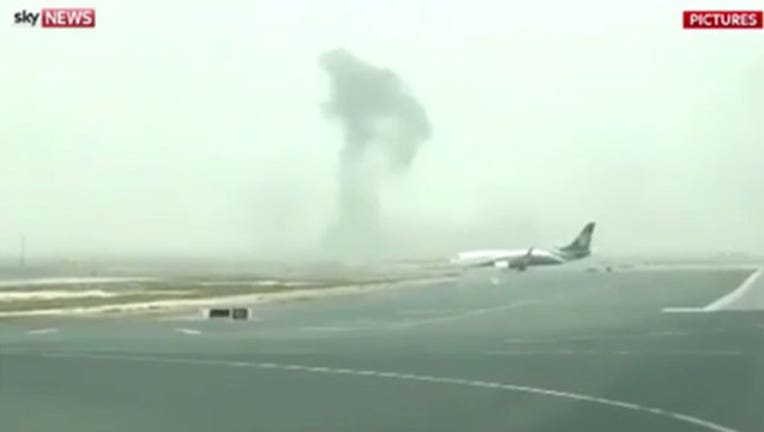 article
DUBAI, United Arab Emirates (AP) -- The Mideast's biggest airline, Emirates, said "an incident" happened at Dubai's main airport on Wednesday, and social media users reported smoke from a plane at the scene.

Dubai-based Emirates said the incident happened at 12:45 p.m. local time (845 GMT). Images posted to social media showed black smoke billowing at the airport.

The Dubai government's official media office said on Twitter that all passengers were "evacuated safely and no injuries have been reported so far." It said authorities are "dealing with the incident at the moment to ensure safety of all."

The flight originated form Thiruvananthapuram in southern India.

Officials from the airline and Dubai International Airport declined to immediately provide further details when reached by phone.

Dubai International is by far the Mideast's busiest airport, and is the world's busiest air hub in terms of international passenger traffic.
Copyright 2016 The Associated Press. All rights reserved. This material may not be published, broadcast, rewritten or redistributed.