Elderly man beaten following road rage incident near East Bethel, Minn.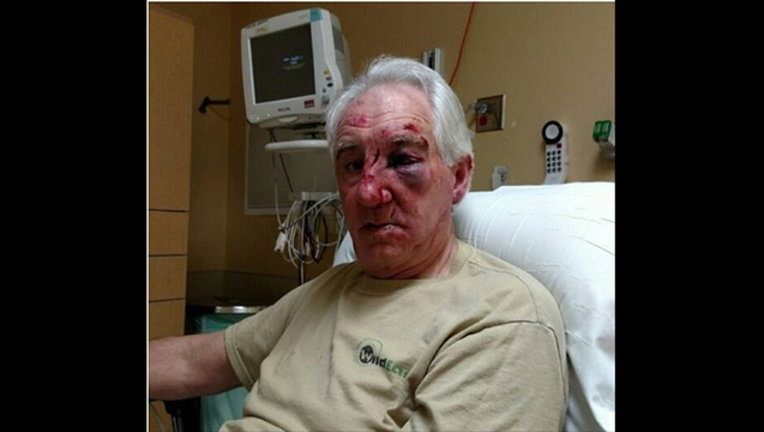 article
EAST BETHEL, Minn. (KMSP) - The Anoka County sheriff's office is investigating after an elderly man was assaulted around 8 p.m. Friday in East Bethel following a road rage incident.
According to a release, the incident began in Ham Lake near Broadway and Lexington Avenue and continued onto westbound Crosstown Avenue.
The victim had to brake suddenly to avoid a traffic situation in front of him, which angered the driver behind him who began to drive aggressively and taunt him. The victim thought the other driver backed off, and he went home.
Once home, he was assaulted by a man who beat him repeatedly on the face and head. The beating lasted about a minute, when the suspect asked the victim if he'd "had enough." The victim sustained multiple face fractures and several lacerations requiring many stitches.
The suspect is described as a white male, approximately 35 years old, 6 feet or taller, short hair, possibly in a "buzzed" style. He was said to be wearing a longer length length leather coat or jacket. He likely has injuries to his hands.
According to authorities, the suspect vehicle is described as a newer dark silver or gray vehicle with LED headlights and a line of LED lights just below the headlights, possibly a Mustang or similar vehicle. The vehicle had dark tinted windows.
If you have information, please call the Anoka County Sheriff's Office at 763-427-1212 or you may leave an anonymous tip on the website.