Drone video: Gray whales show mating behavior in Monterey Bay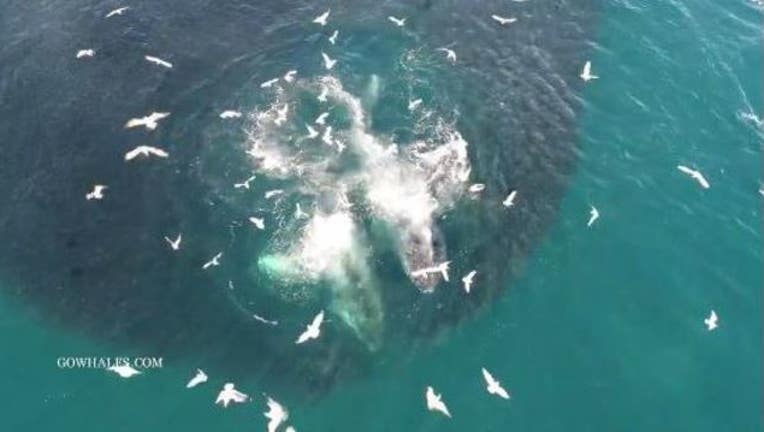 article
MONTEREY BAY, Calif. (KTVU) - Drone video from Monterey Bay Whale Watch is giving us a birds-eye-view of the rich marine habitat in the Monterey Bay. 
Marine Biologist with Monterey Bay Whale Watch Greg McCormack tells KTVU the drone captured gray whales showing mating behavior in the beginning of the video. He says humpback whales also make an appearance later in the video, along with Pacific white-sided dolphins and a school of forage fish. He says about 20,000 Gray whales migrate north through the Monterey Bay, traveling a total of 10,000-12,000 miles round-trip between Mexico's Baja Peninsula and the Arctic feeding grounds.
McCormack says generally the new mothers with their calves stay behind in the warm waters as their calves gain blubber and strength. The mothers and calves are expected to pass through the Monterey Bay toward the end of April. 
McCormack tells KTVU killer whales generally migrate through the Monterey Bay around the first week of May. 
He said pretty much every day he's out on the water, he sees an abundance of marine life.