Driver ID'd in Bay Bridge sideshow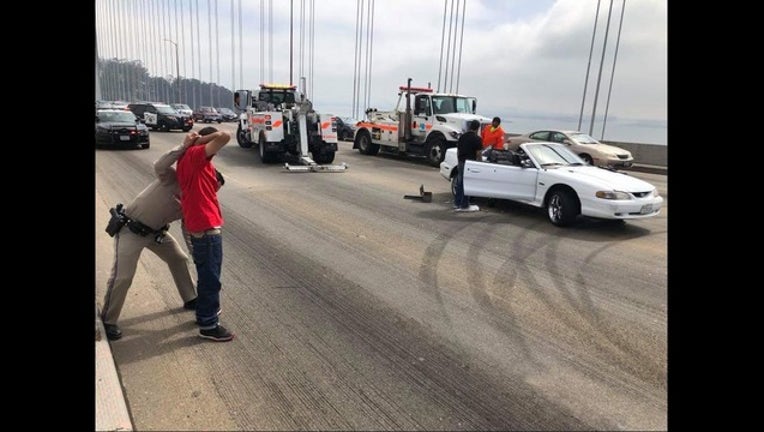 article
SAN FRANCISCO (KTVU) - One person was arrested after sideshow on Interstate 80 caused a large traffic back up on the Bay Bridge Sunday.
Authorities have identified the driver as Gabriel Rene Mora, 21, of Stockton. 
CHP San Francisco posted a video on Twitter, where you can see three cars driving in circles, blocking westbound all lanes on the bridge.
It started around 10:45 a.m. The CHP says matters got worse when one of those cars crashed.
Mobile users watch the sideshow here
The lanes re opened about 30 minutes later, but traffic backed up all the way to the toll plaza.
Mora is being held at San Francisco County Jail.