Drake bringing 'It's All A Blur' tour with 21 Savage to Houston: Tickets, presale dates
HOUSTON - Drake is returning to touring this summer, and he's bringing the "It's All A Blur" tour with 21 Savage to Houston.
On Monday, the Grammy-award winning artist announced more than two dozen tour dates across the U.S. and Canada.
MORE: Megan Thee Stallion confirmed to headline March Madness Music Festival AT&T Block Party
The tour kicks off in New Orleans on June 16 followed by Nashville on June 19.
The tour then comes to Texas with a concert at the Toyota Center in Houston on June 21, as well as a stop in Dallas on June 24.
The tour wraps up in Glendale, Ariz., on Sept. 5.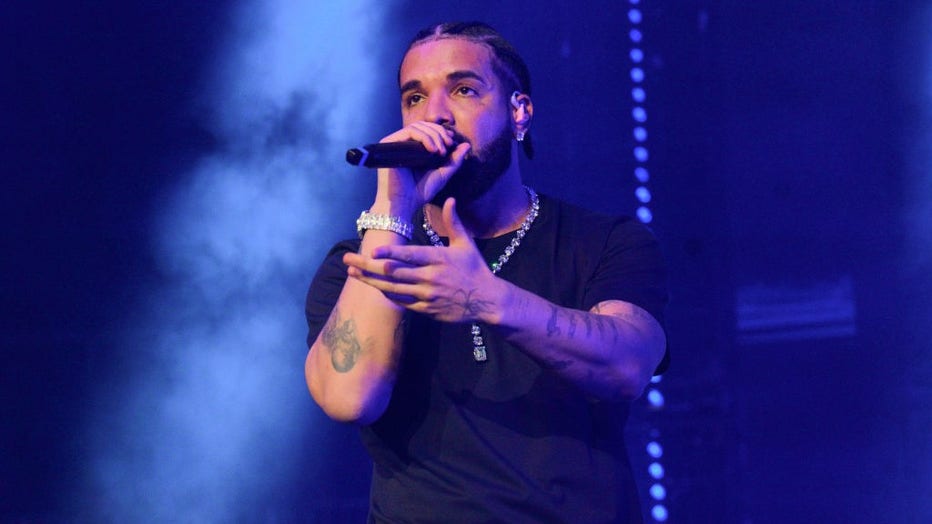 FILE PHOTO. Rapper Drake performs onstage during "Lil Baby & Friends Birthday Celebration Concert" at State Farm Arena on December 9, 2022 in Atlanta, Georgia. (Photo by Prince Williams/Wireimage)
Ticket presales begin this week, and start times vary by market.
MORE: Pop singer Jason Derulo leaves $5K tip for waiter: 'Heart-stopping' moment
From noon local time on March 15 through 10 p.m. March 16, the Cash App Card presale will allow cardholders to use the first 9 digits of their card to get early access to tickets. They will need to use their Cash App Card to complete the purchase. Click here for more information.
There will also be a Sprite presale on March 16, starting at noon until 10 p.m. Fans can visit Sprite.com and sign up for emails for more information.
The general sale begins on March 17 at noon on drakerelated.com. Click here for more information and to see the full list of tour dates.