Don Lemon terminated by CNN: 'I am stunned'
NEW YORK - Don Lemon, a popular host and television journalist for CNN, said he has been ousted from the cable news network. 
"I was informed this morning by my agent that I have been terminated by CNN," Lemon said Monday on Twitter. "I am stunned. After 17 years at CNN, I would have thought that someone in management would have had the decency to tell me directly."
Lemon, who joined CNN in 2006, said that at no time was he ever given any "indication" that he would not be able to continue doing the work he loved at the network.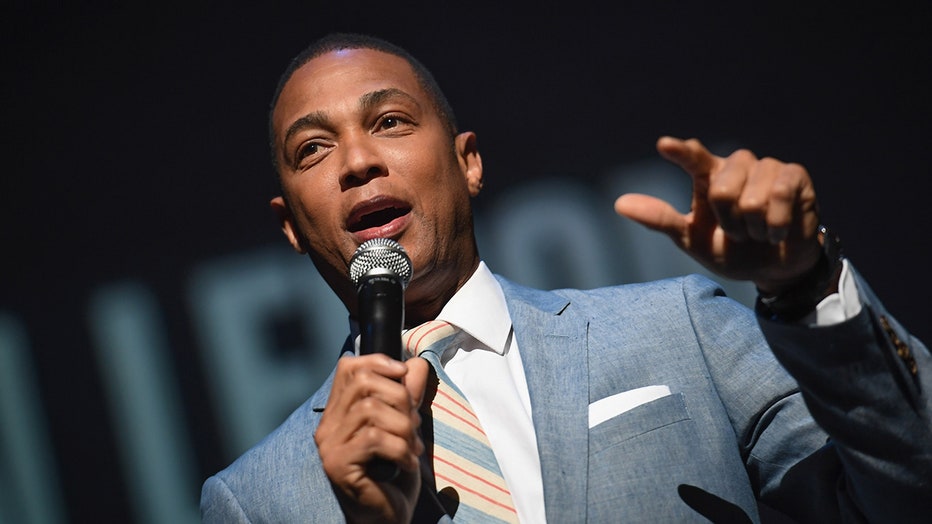 : CNN's Anchor Don Lemon hosting at The Apollo Theater on May 18, 2017 in New York City. (Photo by Shahar Azran/WireImage)
"It is clear that there are some larger issues at play," Lemon, 57, continued. 
On Monday, CNN's communications team confirmed the news on social media, but refuted Lemon's comments. 
"Don Lemon's statement about this morning's events is inaccurate. He was offered an opportunity to meet with management but instead released a statement on Twitter," the post said. 
Earlier Monday, CNN's communications team wrote, "CNN and Don have parted ways. Don will forever be a part of the CNN family, and we thank him for his contributions over the past 17 years. We wish him well and will be cheering him on in his future endeavors." 
"With that said, I wanted to thank my colleagues and the many teams I have worked with for an incredible run," Lemon wrote, adding, "They are the most talented journalists in the business, and I wish them all the best." 
Tucker Carlson leaves FOX News
The news comes just hours after FOX News announced that Tucker Carlson, the popular host of FOX News Channel's primetime show "Tucker Carlson Tonight," would be leaving the news network. 
RELATED: Tucker Carlson leaving FOX News
"FOX News Media and Tucker Carlson have agreed to part ways," the network wrote in a statement on Monday. "We thank him for his service to the network as a host and prior to that as a contributor."
Additional details about Carlson's departure were not immediately shared. FOX News said Carlson's last program aired on Friday, April 21.
The network said "Fox News Tonight" will air live at 8 p.m. ET starting on Monday as an interim show "helmed by rotating FOX News personalities until a new host is named."
Don Lemon briefly suspended 
In February, CNN anchor Don Lemon was temporarily benched from the network following controversial comments against 2024 GOP presidential candidate Nikki Haley.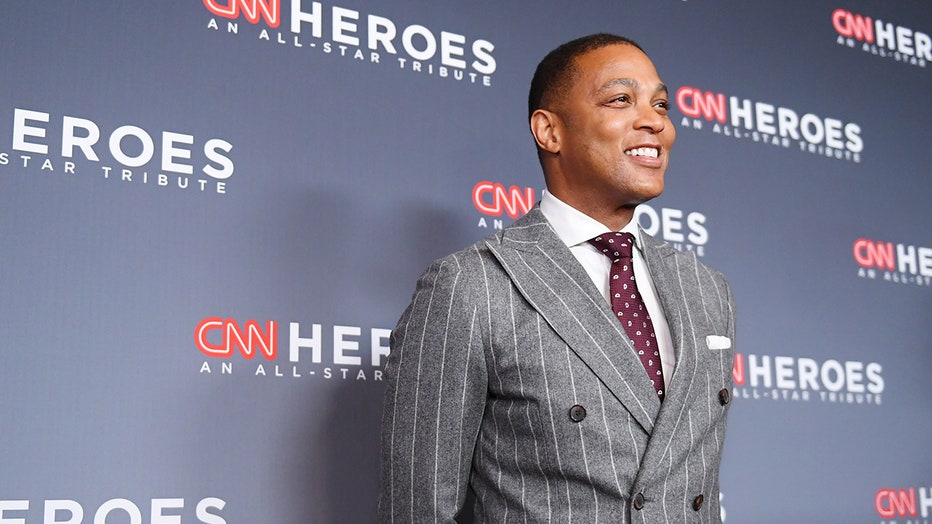 Don Lemon attends the 12th Annual CNN Heroes: An All-Star Tribute at American Museum of Natural History on December 9, 2018 in New York City. (Credit: Mike Coppola/Getty Images for CNN)
Lemon, with "CNN This Morning" co-hosts Poppy Harlow and Kaitlan Collins, was discussing Haley's suggestion that politicians over age 75 should be subject to mandatory mental competency tests. President Joe Biden is 80 while GOP presidential candidate, former President Donald Trump, is 76.
"Nikki Haley isn't in her prime, sorry," Lemon said, explaining why he was "uncomfortable" with the age discussion. "When a woman is considered to be in her prime — in her 20s, 30s and maybe her 40s."
RELATED: CNN's Don Lemon regrets saying Nikki Haley is past her 'prime'
Later that day, Lemon issued a statement saying he regretted his "inartful and irrelevant" references to a woman's prime age.
"A woman's age doesn't define her either personally or professionally," he wrote on Twitter. "I have countless women in my life who prove that every day."
CEO of CNN, Chris Licht told staffers in a memo at the time that Lemon would undergo "formal training," but did not specify what that would entail. Licht added that it was important to him that the network "balances accountability with … fostering a culture in which people can own, learn and grow from their mistakes."
This is a developing story. Check back for more updates.