DISCONTINUED: Missing 11-year-old from Corpus Christi found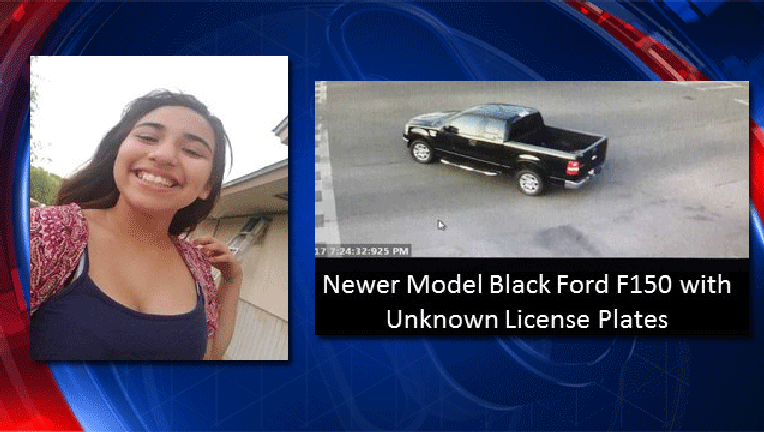 article
UPDATE: The AMBER Alert has been discontinued. Sophio Casso has been found. 
---
An AMBER Alert has been issued for a missing 11-year-old girl from Corpus Christi. 
According to the Corpus Christi Police Department, Sophio Casso is described as a white female with brown hair and brown eyes who weighs around 120 lbs.
Sophio was last seen in a grey tank top and blue jean capris.
Police believe Sophio is with two unidentified white males. 
One male has black hair and brown eyes. He was last seen wearing a white shirt, blue jeans, and a large gold watch. There is no description available for the other suspect. 
According to CCPD, the suspects are believed to be driving a black Ford F-150 with an unknown license plate. 
LAW ENFORCEMENT OFFICIALS BELIEVE THIS CHILD TO BE IN GRAVE OR IMMEDIATE DANGER. 
Anyone with information regarding Sophio Casso and her whereabouts are asked to call the Corpus Christi Police Department at 361-886-2802. To learn more from Texas DPS, click here.