Deputy constables rescue teen from sex trafficking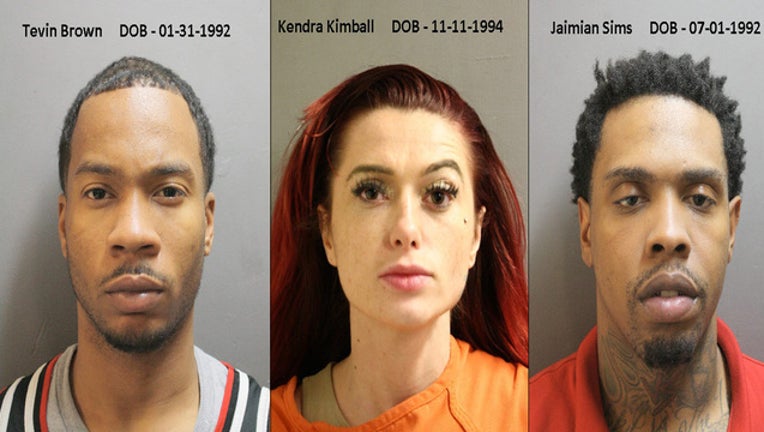 HOUSTON (FOX 26) - Holidays are unfortunately not immune to 1st degree felonies as the Harris County Precinct 4 Constable's Office learned on Thanksgiving Day.
Undercover and patrol deputy constables rescued a 17-year-old girl who was forced into prostitution. They found her on Thursday at the Express Inn motel on the North Freeway frontage road near North Vista Drive in north Harris County. The teen had run away from her family in La Grange and was reported to have been taken to the motel where trafficking suspects posted advertisements for her on social media.
Deputy constables arrested three suspects. One of the suspects was reported to have threatened the teen by holding a gun to her head to coerce her into prostitution.
Harris County Pct. 4 identified the following suspects who were arrested:
Tevin Brown, charged with unlawful carrying of a weapon

Kendra Kimball, charged with compelling prostitution of a minor

Jaimian Sims, charged with aggravated promotion of prostitution and unlawful possession of a firearm
Deputy constables also recovered $6,467 in cash and 0.5 ounces of marijuana. 
The teen was released into the custody of her mother and grandmother and was taken back to La Grange. 
"Rescuing this teen on Thanksgiving Day by our law enforcement was something to really give thanks for," said Pct. 4 Constable Mark Herman. "I am very proud of our law enforcement men and women who worked on this special day."