Deputy constable injured in northwest Harris County street crash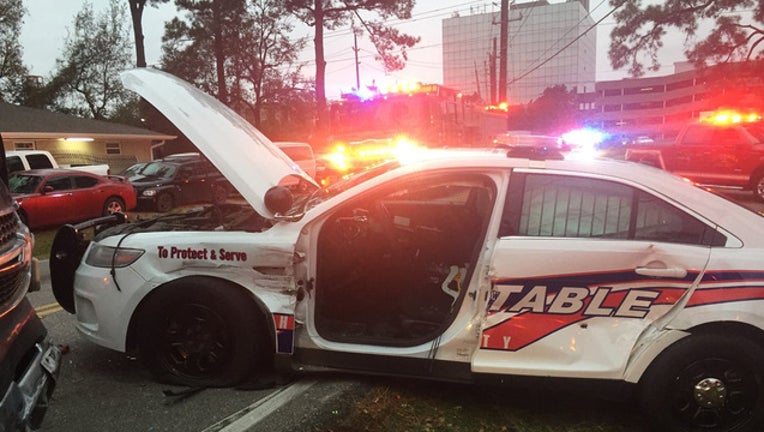 HOUSTON (FOX 26) — A Harris County Precinct 4 deputy constable was taken to a hospital after a vehicle crash that left him pinned inside the patrol car.
The vehicle crash was reported on Hollow Tree Lane near Wild Oak Drive in northwest Harris County on Saturday evening.
The Pct. 4 Constable's Office said the driver whose vehicle struck the patrol car "displayed several signs of intoxication."