Deputies respond to 'Somebody bring me weed' tweet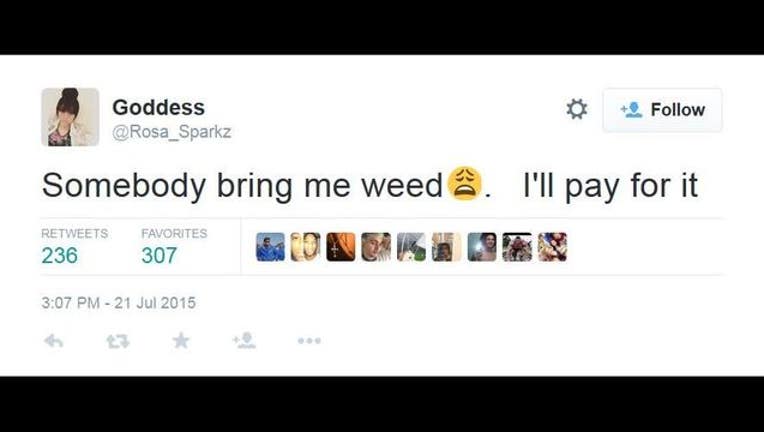 TAMPA (FOX 13) - A clever tweet by a south Florida sheriff's office account has lit up the internet.
The tweet was sent out Tuesday evening around 5 p.m. in response to a Jupiter, Florida woman who tweeted about her need for weed.
"Somebody bring me weed. I'll pay for it," Twitter user @Rosa_Sparkz wrote.
About an hour later, the Palm Beach County Sheriff's Office responded from their account, @PBCountySheriff, saying "Where should we meet you?"
The tweet instantly went viral, and had more than 40,000 retweets and 34,000 favorites by the next day.