'Demon' shark with snake's head caught for the first time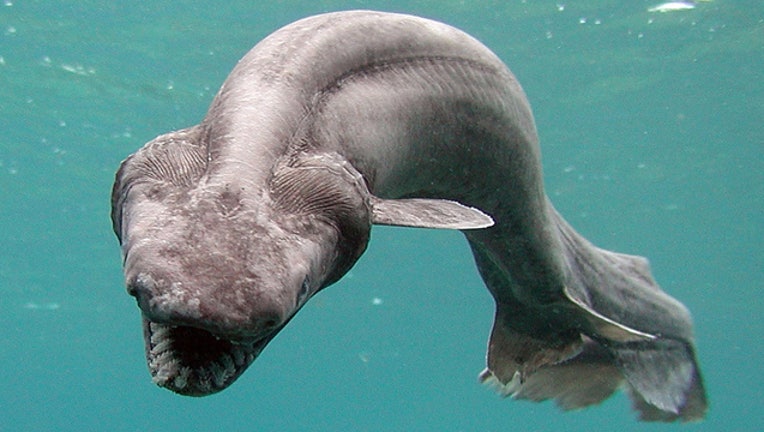 article
An ultra-rare frilled shark — which has a body shaped like a snake and a head like a shark — was recently spotted and captured off the Algarve coast, Portugal's southernmost region, according to The Sun.
Images of the shark have been causing a stir on social media. The creature, measuring 4 feet 9 inches, belongs to a species that dates back 80 million years, coinciding with the peak of the dinosaurs.
Humans have come across this shark just a handful of times before, including the first observation in August 2004, off the coast of the southeastern U.S.
The one spotted in Portugal waters was captured at a depth of 2,300 feet below the surface.
Previous encounters with the frilled shark have been around this depth, though not below 3,300 feet, due to its habitation near the outer continental shelf and upper to middle continental slopes.