Dallas' Cattleack Barbecue ranked No. 3 on Texas Monthly Best BBQ Joints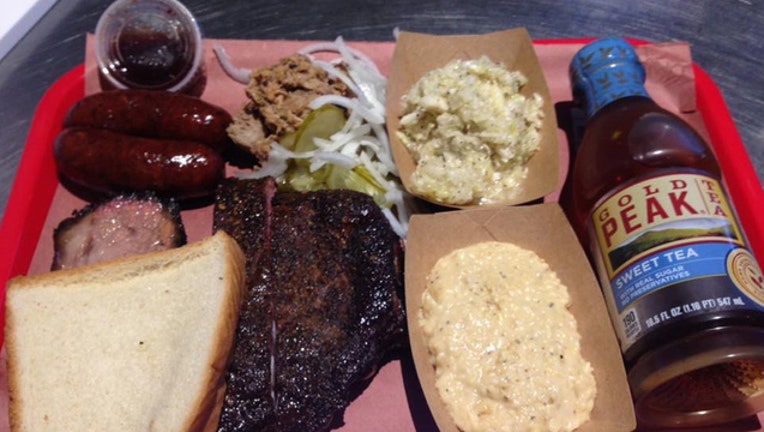 article
A Dallas barbecue restaurant cracked the top 10 of the best in the state, according to a new list from Texas Monthly.
Cattleack Barbeque was No. 3 in Texas and was the only North Texas BBQ joint to make the Top 10. The magazine released its new rankings on Monday in a Top 50 list that included seven North Texas BBQ restaurants.
Owners Misty and Todd David said in a post on their website they were "honored" to be on the Texas Monthly list.
"To our great customers, please note that we will just keep doing what we have been and maybe a little more," the owners wrote.
Cattleack is located near the intersection of Midway Road and Alpha Road and keeps minimal hours – only open for lunch on Thursday and Friday with a very occasional Saturday opening.
The other North Texas BBQ restaurants to make the Top 50 are: Lockhart Smokehouse and Pecan Lodge in Dallas, Heim Barbecue in Fort Worth, Top 4 BBQ in DeSoto, Hutchins BBQ in McKinney and 4-T's Bar-B-Q in Forney.
The Top 10 is:
Snow's BBQ, Lexington
Franklin Barbecue, Austin
Cattleack Barbeque, Dallas
Bodacious Bar-B-Q, Longview
Louie Mueller Barbecue, Taylor
Tejas Chocolate Craftory, Tomball
CorkScrew BBQ, Spring
Micklethwait Craft Meats, Austin
Evie Mae's Pit Barbeque, Wolfforth
Truth Barbeque, Brenham