Cuba releasing 3,522 prisoners ahead of pope's visit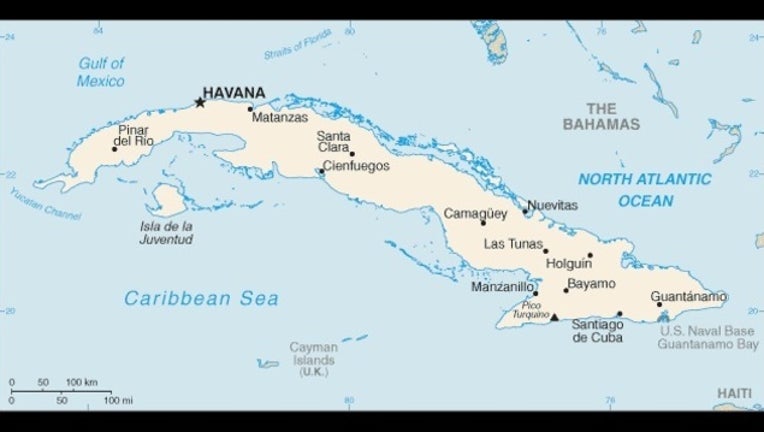 article
HAVANA (AP) — Cuba announced Friday that it is releasing 3,522 prisoners ahead of next week's visit by Pope Francis, the third time Cuba has granted inmates freedom before a papal trip.
The Council of State announced in state media Friday that the prisoners to be freed include a mix of women, people younger than 20, inmates suffering from illnesses and people whose terms were coming to an end next year.
The government won't release people convicted of serious crimes like murder, child sexual abuse or violations of state security. The final category is often applied to people considered political prisoners by Cuban and international human rights groups.
Also excluded from pardon were those convicted of illegally killing government cattle, a crime that often bears heavy punishment in Cuba, which suffers from widespread shortages of milk and meat, particularly beef.
The government says the group includes some foreigners whose home countries have agreed to repatriate them.
A Vatican spokesman did not immediately respond to a request for comment but Cuba's Conference of Catholic Bishops expressed "profound satisfaction" with the decision.
Cardinal Jaime Ortega, the archbishop of Havana, said in an interview on Cuban television last week that he had given the government a list of prisoners for possible pardon ahead of the pope's Sept. 19-22 visit ahead of a trip to the United States. He said many were being held for economic crimes such as corruption or stealing resources from the state, both widespread problems in a country where most workers hold state jobs bringing in between $20 and $30 a month.
The names of the prisoners were published in an order signed by President Raul Castro in the country's government gazette. The order described the pardons as a "humane and sovereign act." State media said Friday morning that the prisoners would be released over the following 72 hours.
Former President Fidel Castro released more than 3,000 prisoners described as "counterrevolutionaries" in 1978 and 1979. His brother and successor released 53 this year as part of the declaration of detente with the United States. Rights groups say about 70 political prisoners remain in the country.
Despite the apparent exclusion of political prisoners from Friday's pardon, the non-governmental Commission for Human Rights and National Reconciliation, a moderate opposition group that monitors the treatment of dissidents in Cuba, expressed satisfaction with the announcement.
"We're happy because of what it means for the families and because conditions in Cuban prisons are not good," said commission member Gerardo Sanchez.
State media said in 2012 that Cuba had 57,337 prisoners, although more than 25,000 enjoy some freedoms such as house arrest.
Raul Castro released more than 2,900 prisoners in March 2012 before the visit of Pope Benedict. Fidel Castro released about 300 when Pope John Paul II visited in 1998.