Crews battling massive fire at GE's Appliance Park in Louisville, Ky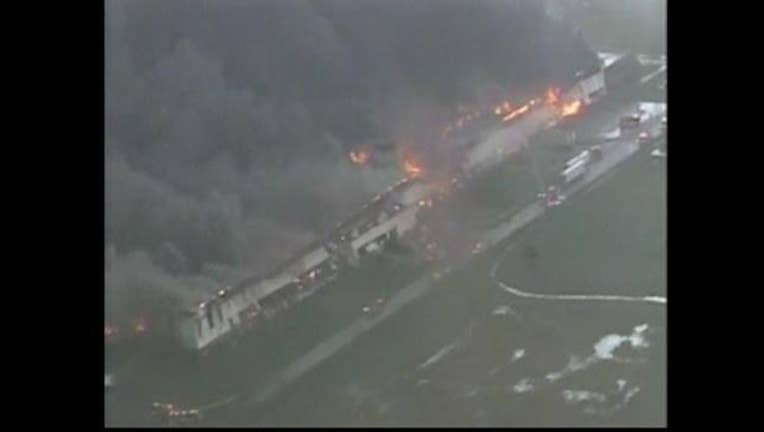 article
LOUISVILLE, Ky. (WDRB) -- Dozens of firefighters are battling a massive fire at GE's Appliance Park in Buechel.
Harrods Creek Fire Chief Kevin Tyler says this is a six-alarm fire, and Louisville Fire & Rescue was called in to help. According to Tyler, more than 100 firefighters are at the scene. There have been no firefighter injuries reported so far.
Tyler says it has been a challenge today to fight the massive fire and conduct numerous water rescues.
A former employee of GE tells WDRB's Kara Kirtley that the fire was burning in Building 6, which he said was being used for storage. The entire building collapsed sometime before 8:30 a.m.
Read the full story at www.wdrb.com.

Copyright 2015 WDRB News. All rights reserved.