Couple pleads guilty to hanging deaths of 2 dogs at Chester Co. kennel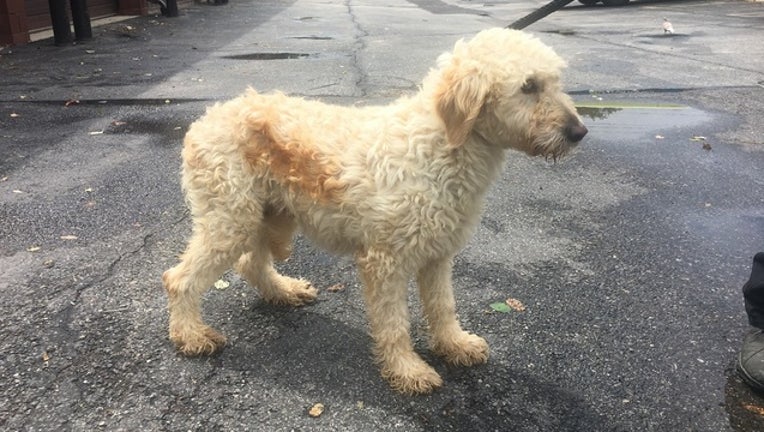 article
(WTXF) - A Chester County couple has pleaded guilty to charges stemming from the hanging deaths of two dogs at their Parkesburg kennel.
Elizabeth "Betty" and John Stoltzfus were charged following the deaths of their two female dogs—a bichon frise-type dog and a goldendoodle-type dog—at their kennel in August 2017.
Officials say the two dogs, who had Brucellosis, were killed by hanging. Their bodies were reportedly burned after the fact.
Brucellosis is an infectious disease caused by bacteria that can be transmitted to humans through contact with infected animals. The disease is treatable in both canines and humans with a course of antibiotics.
Elizabeth Stoltzfus pleaded guilty to Dog Law violations, including a misdemeanor count of failure to keep kennel in a sanitary and humane condition, and two misdemeanor counts of failure to notify the Bureau of Dog Law prior to euthanasia of any dog. Under her sentence, she may not own animals for two years.
Her husband, John Stoltzfus, pleaded guilty to killing the dogs under the animal cruelty law. His guilty pleas included two misdemeanor charges of willfully killing and/or torturing the dogs. Under his sentence, he may not own animals for 10 years.
The Pennsylvania SPCA's Humane Law Enforcement Team received information from the Pennsylvania Bureau of Dog Law about the hanging deaths of the Stoltzfus' dogs. Further investigation lead to animal cruelty charges being filed against the couple.
The Stoltzfus' case occurred only weeks prior to the enactment of Libre's Law, under which such acts of animal cruelty would constitute a felony.
The couple's kennel, Garden Spot Puppy Haven, had previously earned a spot on the Humane Society's 'Horrible Hundred' list as a repeat offender for allegedly leaving puppies in the cold and without sufficient space or fresh air.
All remaining animals on the Stoltzfus property, two goldendoodle-type dogs, have been surrendered to the Pennsylvania SPCA. On Friday, the dogs were brought to the PSPCA's Erie Avenue headquarters, where they were medically and behaviorally evaluated and will be placed for adoption.
"This case involved especially heinous acts of animal cruelty, including the intentionally torturous deaths of two dogs," said Nicole Wilson, Director of Humane Law Enforcement at the Pennsylvania SPCA. "While we can never undo this damage, we can take some solace in knowing that this couple will not own animals for a very long time."
Anyone who witnesses acts of animal cruelty is encouraged to call the PSPCA's Cruelty Hotline at 866-601-7722. Animal cruelty can also be reported by filling out the PSPCA's online form here.
Those interested in donating to the PSPCA can do so here.