Couple charged in 16-year-old's alcohol death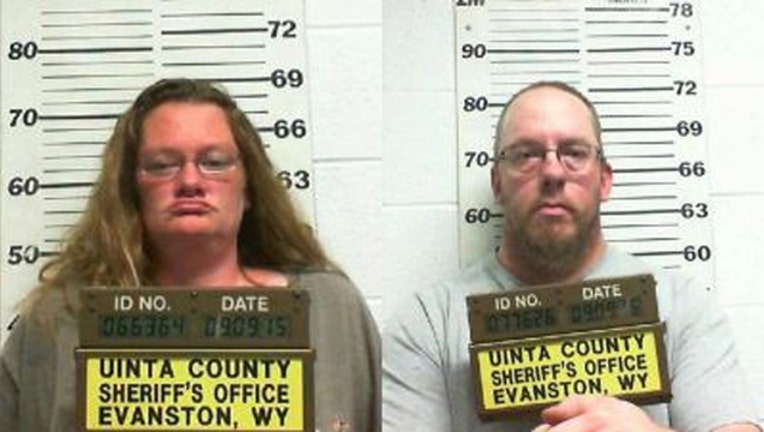 article
EVANSTON, Wyo. (AP) — A Wyoming couple are charged with involuntary manslaughter after authorities say they tried to teach the woman's 16-year-old son a lesson by encouraging him to drink and he died of alcohol poisoning.
Joseph M. Richardson and Paulette L. Richardson, from the town of Urie in southwestern Wyoming, are charged in Kendal Balls' July 7 death.
According to court documents, the couple told sheriff's deputies they "wanted to teach him a lesson," and let Balls drink enough to get sick. They said for the past three years, the teenager had expressed a desire to drink.
An autopsy found the boy's blood-alcohol level was 0.587 percent — more than seven times the legal limit for drivers, the Uinta County Herald reported (http://bit.ly/1KQTkhL).
Uinta County Attorney Loretta Gerrard told the newspaper that trying to teach such lessons can be dangerous.
"I am not here to make parenting decisions for people," Gerrard said. "What I hope people understand, however, is that some traditional parenting lore, wives tales or theories don't apply in an age where we have refined products that accelerate the effect of chemicals on the human body."
Sheriff Doug Matthews said Tuesday the Richardsons remained in the county jail.
"It's a tragedy," Matthews said. "There's both sides of the issue. The majority of the people in the community are concerned — they're wanting to know more."
Uinta County Circuit Court Clerk Terry Munk said the couple appeared Friday before Judge Michael L. Greer. The Richardsons are set for a preliminary hearing Friday in district court.
Munk said both defendants have applied for representation from the Public Defender's Office. An attempt to reach the supervising attorney in the Evanston office was not successful.