Cops: Wife killed husband after fight over burned casserole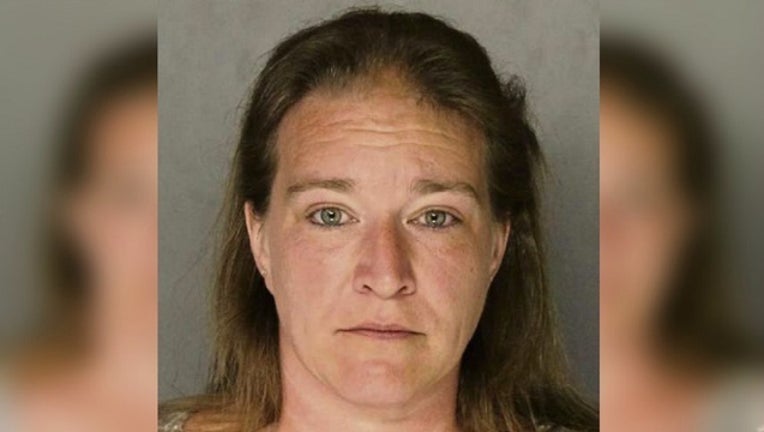 article
TARENTUM, Pa. (AP) - Police in Pennsylvania say a woman fatally shot her husband after arguing about a casserole she burned, then took a photo of the body, texted it to a friend and showered before calling 911.
According to court records, Frazer police responding to the call Monday night found 42-year-old Dennis Drum Sr. lying dead on a bed with a gun in his hand and a gunshot wound to the forehead, the Tribune-Review reported (http://bit.ly/2mt2hHN ).
His wife, 38-year-old Teresa Drum, told officers her husband shot himself after they argued about the burnt casserole and over the fact that she drank his last beer. She said he shot himself as she called 911.
She showed paramedics the cellphone photo she took of his body, claiming she sent it to a friend because she didn't know what to do. The friend told her to call authorities. Police say there was no gun in Dennis Drum's hand in that photo and it was taken 11 minutes before the 911 call was made.
Teresa Drum was charged Tuesday with criminal homicide and was being held without bail at the Allegheny County Jail. No attorney information was listed in online court documents.
During police questioning later, she told officers she drank seven beers and her husband was insulting her and cursing her cooking. She said they wound up in the bedroom, where her husband pulled the gun from a holster and she put her finger on the trigger and it went off, court documents said.
She told police she took a shower "to rinse off" and then put her bloody clothes in a laundry basket before calling police, according to the documents.
The couple's two children were in the house at the time but were unhurt, said Frazer police Chief Terry Kuhns. He wouldn't give their ages, but said they are now with family members.
Drum faces a preliminary hearing March 8.
___
Information from: Tribune-Review, http://triblive.com