Colorado woman comes home to mountain lion trapped inside, and a dead house cat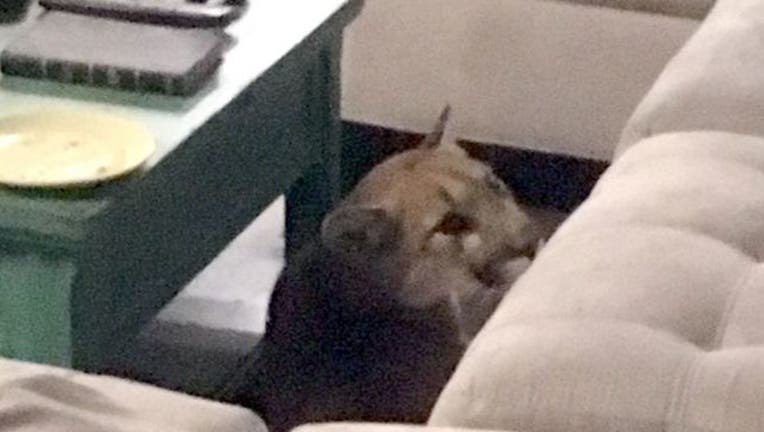 article
FOX NEWS - A Colorado woman was surprised on Thursday by the discovery that a mountain lion had gotten into her home, becoming trapped and ultimately killing her house cat.
Boulder Police said that they were called to a home on Marine Street Thursday night. There, they found that a mountain lion had apparently entered through a screen door. Police shared a picture on Twitter of the giant cat sitting between a coffee table and a couch.
It took the police and Colorado Parks and Wildlife over an hour to get the mountain lion out of the two-story home, Fox 31 reported.
Video was captured of the cat peering out a second-floor window.
Police managed to coax the cat out the front door just after midnight and fired non-lethal rounds to scare it away from the area.
There were no injuries to the homeowner or authorities, but a house cat was killed.
Police took to Twitter to urge locals to keep all ground-level doors and windows closed as a barrier to unwelcome wildlife.
Just last month, an Oregon woman came home to find that a mountain lion was napping for six or more hours behind her sofa.