College Station police search for missing 2-year-old girl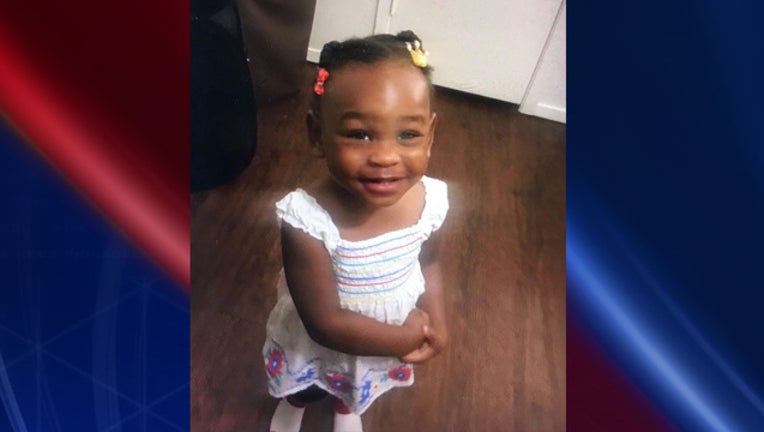 article
Police in College Station are searching for a 2-year-old girl reported missing on Sunday morning.
The girl is identified as 2-year-old Hazana Anderson. She is described as a black female, 3 feet tall, 28 pounds, with black hair and brown eyes. Police say she has a dark colored birth mark around the big toe on her left foot.
Hazana was last seen wearing an olive green jacket, black "girl squad" shirt, cream colored pants, pink socks, dark pink shoes and a purple beanine.
Police responded to Gabbard Park around 9:20 a.m. Sunday in reference to a report of a missing child. The girl's mother told police she arrived at the park with the girl around 8 a.m., went to get a bottle from her vehicle, and the girl was missing from her stroller when she returned.
Police searched nearby roadways and residences. The CSPD Criminal Investigation Division and the Search Dog Network of the Brazos Valley are assisting in the search.
Anyone with information is asked to call police at (979)764-3600.