Colin Kaepernick appears in provocative Nike ad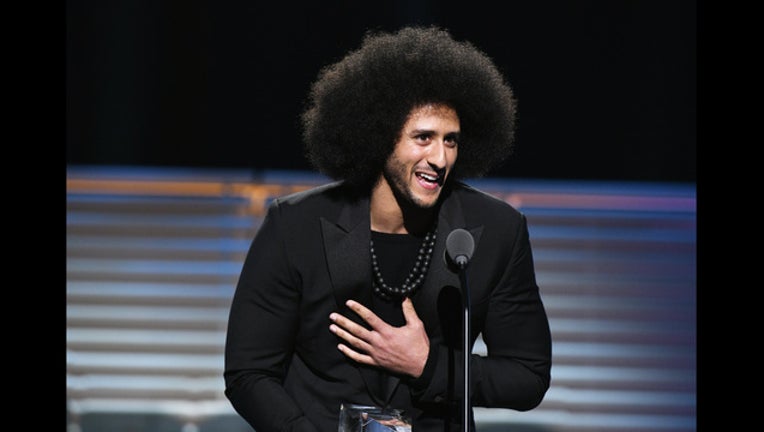 article
A stunning and simple image of former San Francisco 49er Colin Kaepernick emerged on Labor Day -- his solemn face starting in a black-and-white Nike ad with these poignant words: "Believe in something. Even if it means sacrificing everything."
The Nike slogan, "Just do it," is written underneath.
Kaepernick put the image on his social media feeds on Monday afternoon and the image quickly went viral. One man tweeted on the athlete's feed that he is a disabled veteran and that Kaepernick is one of his heroes. 
Kaepernick was once best known for his quarterbacking skills for the San Francisco 49ers. He's now best known for kneeling during the national anthem to protest police brutality and racial inequality when he first took a knee in 2016.
That decision sparked protests across the country, and grown into one of the most polarizing issues in sports, with President Donald Trump loudly urging the league to suspend or fire players who demonstrate during the anthem. Conversely, Amnesty International awarded Kaepernick with that year's Ambassador of Conscience award.
Kaepernick is now a free agent, and has not been signed by any NFL team.
 An arbitrator is sending Kaepernick's grievance with the NFL to trial, denying the league's request to throw out the quarterback's claims that owners conspired to keep him out of the league because of his protests of social injustice. A similar grievance is still pending by unsigned safety Eric Reid, who played with Kaepernick in San Francisco and joined in the protests.