Clinton says she's sent her book to GOP candidates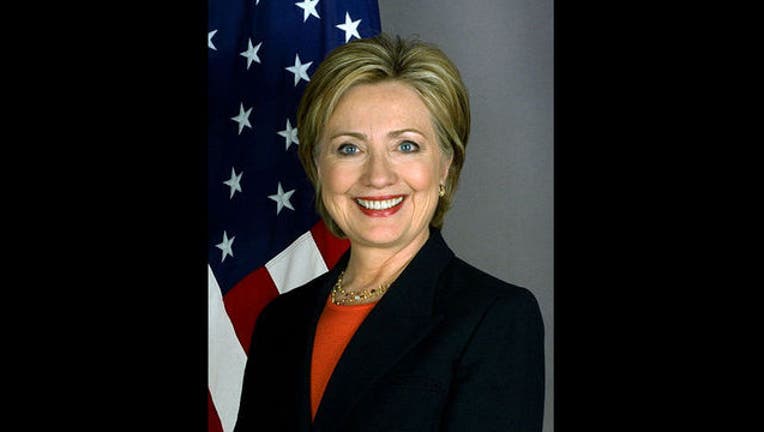 article
MUSCATINE, Iowa (AP) — Hillary Rodham Clinton has sent a copy of her most recent memoir to Republican presidential candidates after some raised questions about her record as Secretary of State.
During a stop in Iowa Tuesday, the Democratic presidential candidate said she'd sent a copy of "Hard Choices" to most of the GOP 2016 field. She joked, "There are so many of them, they could have a book club."
The campaign says Clinton sent the books last week to 14 candidates who participated in the Sept. 17 Republican debate, each with a personalized letter.
Clinton says the book illustrates her diplomatic work, like how to negotiate a ceasefire in Gaza or impose Iranian sanctions.
"Hard Choices," a memoir of Clinton's four years as Secretary of State, came out in 2014.