Chemicals from ITC Deer Park facility fire spill into water, officials say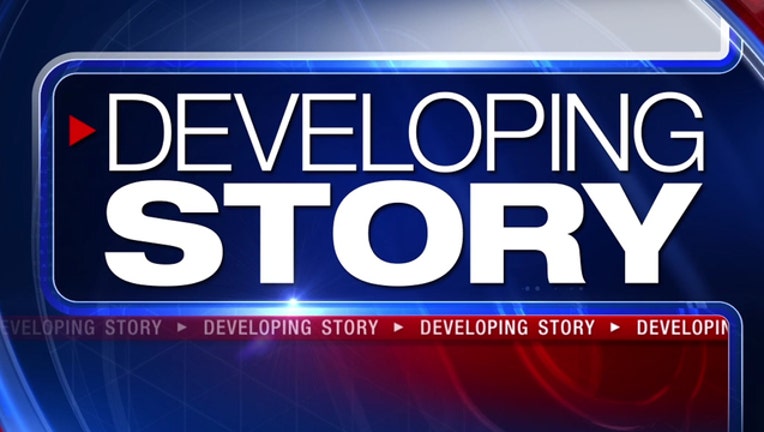 LA PORTE, Texas - Chemicals from the Intercontinental Terminals Company (ITC) facility in Deer Park have leaked into the Houston Ship Channel abd Tucker Bayou following the collapse of a containment wall on Friday, officials say.
Officials say at approximately 12:15 p.m. on Thursday, the secondary containment wall surrounding the western tank farm adjacent to tank 80-7 was breached, releasing foam and product into the ditch that runs East to West on Tidal Road. The breach was approximately 10 feet wide.
While some of the liquid remained contained behind the barrier, a lot of it escaped. The root cause of the breach is currently under investigation.
As a result of the breach, there was a release of product causing a localized elevation in volatile organic compounds (VOCs). On the same day around 3:45 p.m., a fire reignited on multiple tanks.
Officials at the news conference stated the fire spread to the liquid that had escaped through the containment wall into the adjacent ditch. Firefighters on scene responded immediately by placing foam on the fires, extinguishing the flames at approximately 4:45 p.m.
ITC officials say they continue to monitor VOC levels in the community. Current readings in the community are below action levels.
Independence Parkway, the San Jacinto Monument, the Battleship Texas State Parks, and the Lynchburg Ferry crossing are currently closed due to intermittent levels of volatile organic compounds.
As a precaution, Harris County Commissioner Precinct 2 has closed the following parks with waterfronts in the ITC incident area. Scheduled events at these parks are cancelled until further notice:
Bay Area Park in Houston

Clear Lake Park in Seabrook

Sylvan Beach in La Porte

Juan Seguin in La Porte

Rio Villa Nature Trail

Meadow Brook

River Terrace

Moncrief Park
The Baytown Nature Center will be closed until further notice due to the ITC facility incident. Full Moon Hike is cancelled.
Extracurricular activities scheduled Saturday for La Porte ISD will continue as planned if they are NOT being held in La Porte ISD or other districts that will be closed.
The following east area Houston ISD campuses have canceled weekend activities have been canceled:
Austin HS

BCM Biotexh Academy at Rusk

Booner ES

Briscoe ES

Burnet ES

Cage ES

Carrillo ES

Chaves HS

Chrysalis MS

Crespo ES

Davila ES

DeZavala ES

East Early College HS

Eastwood Academy HS

Edison MS

Franklin MS

Furr HS

Gallegos ES

J.R. Harris ES

R.P. Harris ES

J.P. Henderson ES

High School for Law & Justice

Lantrip ED

Laurenzo ECC

Lewis ES

Middle College HS-Fraga

Milby HS

Mount Carmel Academy HS

Navarro MS

Oates ES

Ortiz MS

Park Place ES

Patterson ES

Pleasantville ES

Port Houston ES

Robinson ES

Rucker ES

Sanchez ES

Southmayd ES

Stevenson MS

Tijerina ES

Whittier ES

Young Scholars

Continue monitoring here for updated air quality monitoring information.