Century-old 'ghost' railroad tracks unearthed at New Jersey beach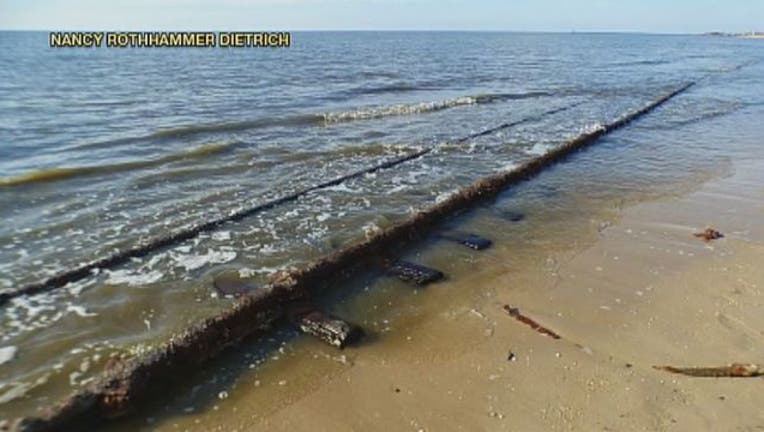 article
NORTH CAPE MAY, N.J. (FOX 13) - Jersey Shore's famed "ghost tracks" at Higbee Beach has revealed itself once again.
The famed tracks are seen every so often, and reappeared over the weekend due to the back-to-back winter storms hitting the northeastern U.S. They were discovered by residents, and tend to appear during low tide or when a storm hits the area.
The "ghost tracks" are all that remains of a rail line that once served many purposes. According to NJ.com, they once served as support for sand mining and ammunition testing during World War I. During the 1900s, they were often used to mine sand from the beach and ocean, and the sand would then be used to create glass or cement.
Once it was put out of use, the ocean tides buried the tracks into the sand, NJ.com reports, and the last time the deteriorated tracks appeared was in summer 2017.