Cars swallowed by sinkhole under outlet mall parking lot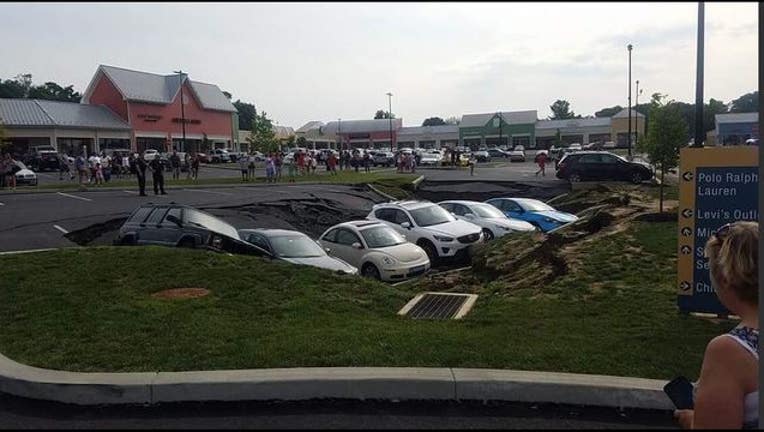 article
LANCASTER, Pa. (AP) -- Six cars are trapped by a sinkhole that's opened up in the parking lot of a Lancaster outlet mall.
WGAL-TV reported that the hole swallowed the vehicles at about 4:30 p.m. Friday at Tanger Outlets just east of Lancaster City.
A woman tells the station she was inside one of the vehicles during the collapse, and described it like an earthquake. Bystanders helped her get out safely.
WGAL says no one is hurt, but the vehicles can't be removed until the area is stable.
A woman who answered the phone at the mall office said "the photos don't lie" about the incident, then hung up. 
 Information from: WGAL-TV, http://www.wgal.com