Canada to pardon pot possession as it legalizes marijuana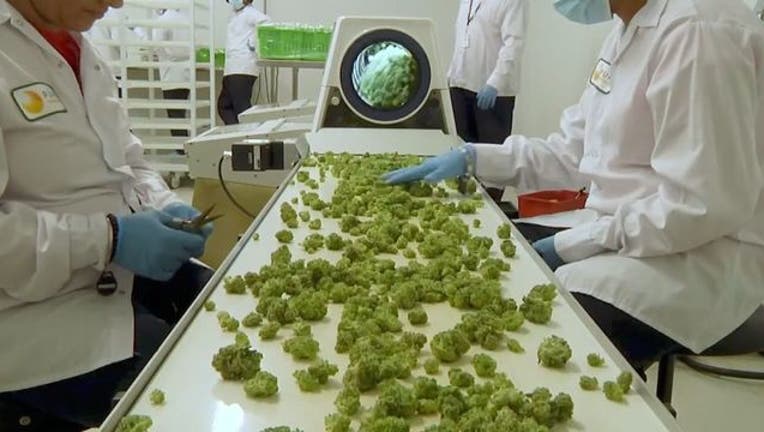 article
(WJBK) - Canada is now the largest country with a legal marijuana sales. Roughly 100 dispensaries across the country opened on Wednesday for the first day of sales. 
Hours before they opened, though, a federal official told The Associated Press that Canada will pardon all those with convictions for possessing up to 30 grams of marijuana, the now-legal threshold. A formal announcement was planned for later Wednesday. 
Canada has had legal medical marijuana since 2001 and Prime Minister Justin Trudeau's government has spent two years working toward expanding that to include recreational marijuana. The goal is to better reflect society's changing opinion about marijuana and bring black market operators into a regulated system.
At least 111 legal pot shops are planning to open across the nation of 37 million people on the first day. Canadians also can order marijuana products through websites run by provinces or private retailers and have it delivered to their homes by mail.
Alberta and Quebec have set the minimum age for purchase at 18, while others have made it 19.
No stores will open in Ontario, which includes Toronto. The most populous province is working on its regulations and doesn't expect stores until next spring.
Uruguay was first was the first country to legalize marijuana.
Here in the United States, nine states have legalized marijuana. Eight of the states saw legalization through ballot measures, Vermont's was legalized through the legislature. Two ballot measures that would have legalized marijuana failed -- one in Ohio in 2015 and another in Arizona in 2016. Michigan and North Dakota are the only states this year deciding on the legalization of recreational marijuana this November election.
Oklahoma, Utah and Missouri voters will decide on ballot measures concerning medical marijuana. Pot is legal for medical purposes in 31 states.
Americans can legally purchase while in Canada, but it can't be brought back. You can expect border agents to be extra vigilant now that the new law has gone in effect. 
Experts say Canada's legalization is going to change the global conversation on drug policy. 
--
Information from The Associated Press was used in this report