Bullet narrowly misses teen shot at in apparent road rage incident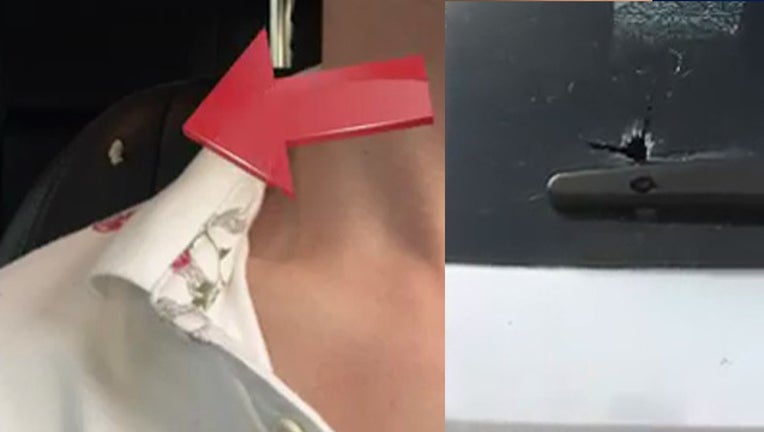 article
A bullet narrowly missed striking a teen who was shot at in an apparent road rage incident on the Sam Houston Parkway. Authorities are asking for the public's help catching the person responsible.
The 18-year-old man was driving home southbound in the 9400 block of the West Sam Houston Parkway near Bissonnet on August 6 at around 8 p.m. when the incident occurred. 
The Harris County Precinct 5 Constable's Office says a man in a white SUV pulled up beside the teen, waving a handgun, and began tailing the victim's car. Investigators say the man fired one shot at the victim's car, shattering its back window. The bullet narrowly missed the driver, passing through the driver's seat and hitting the dashboard.
The man pulled over and called 911 and the suspect continued driving southbound, authorities say.
The suspect is described as a white male in his mid-20s with brown hair and a tattoo on the right side of his face. Authorities say a white female in her early-20s was riding in the suspect vehicle. The suspect's vehicle is described as an older white Chevy SUV with dish type wheels.
Anyone who saw anything suspicious around that time or who has information on the case is asked to call investigators at (281)463-6666 or submit a tip online by clicking here.