Brother and sister return flowers to gravesites after storm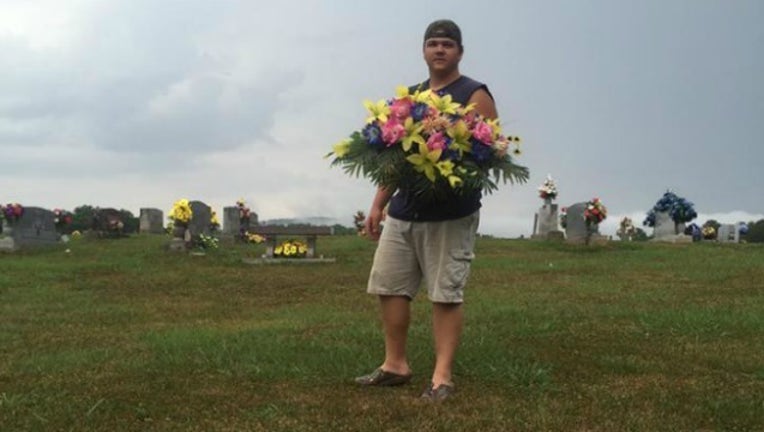 article
BLAIRSVILLE, Ga. - A touching picture was shared with FOX 5 after a man and his sister did something heartwarming at a north Georgia cemetery following a thunderstorm on Monday. 
Keri Caudle was riding with her brother Warren when he pulled his truck over on the side of the road near Blairsville.
Caudle said there had just been a storm, so she figured her brother was wanted to go mudding. 
"But I was wrong," she said.
According to Caudle, her brother got out of the vehicle and began picking up flower arrangements at a cemetery. She said the flowers had flown off of the graves during the storm. 
"He asked me to help him," she said.
Caudle took a picture of her brother holding up an arrangement and shared it on Facebook.
"He's big, he's tough, and he's a butt hole more often than not, but he has a huge heart. I love him to pieces."
Proud mother LeenGail Caudle shared the picture of her son with FOX 5 Storm Team's Adam Klotz. 
"So proud of our son" she said.