Breastfeeding mom told to cover up, instead puts cloth over own face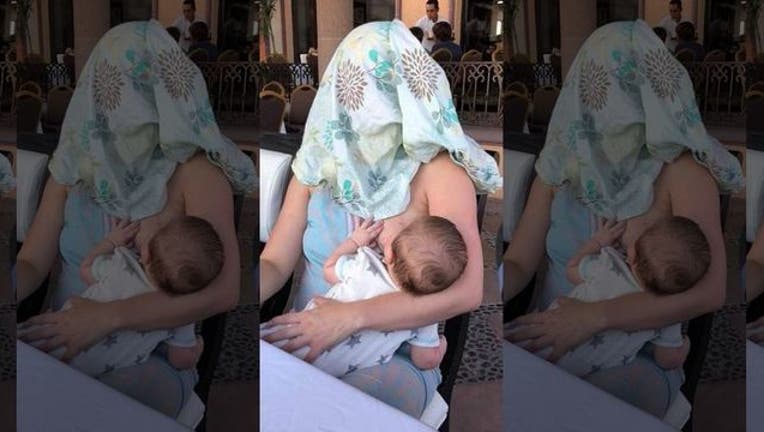 article
A new mom on vacation with her family in Mexico was told to cover up while breastfeeding her baby — and her creative response has gone viral.
Melanie Dudley, a mother of three from Austin, Texas, was at a restaurant when she started to feed her 4-month-old baby.
"I was on vacation in Cabo San Lucas with my entire family and a man asked me to cover myself," she told Yahoo Lifestyle. "I'm usually discreet but we were seated in the back of the restaurant."
So Dudley asked her husband to hand her a cover and instead of covering her chest, she tossed it over her head.
Someone snapped a picture of the strange scene and a family friend, Carol Lockwood, shared it on Facebook.
Read more at FOXNews.com.