Boyfriend arrested after girlfriend slips note to vet staff saying he was armed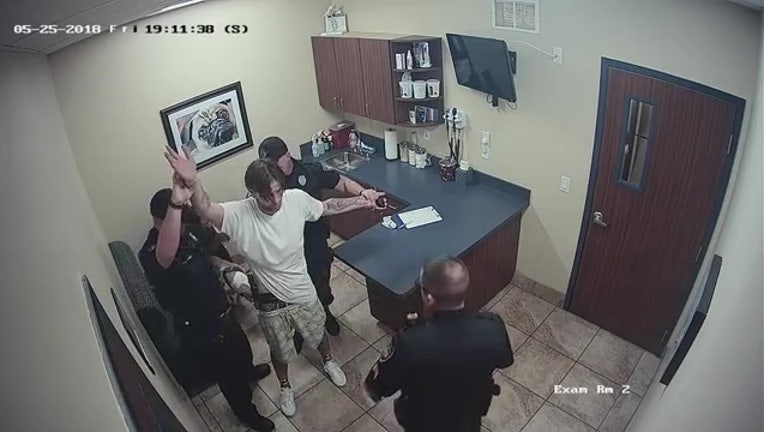 DeLand, Florida - Police say a woman slipped a note, pleading for help to staff at DeLand Animal Hospital, Florida, on May 25, telling them her boyfriend was armed and threatening her. The veterinarian staff called local law enforcement who later arrested the man.
The Volusia County Sheriff's Office said the note read, ""Call the cops. My boyfriend is threatening me. He has a gun. Please don't let him know."
According to the Sheriff's office, the victim, 28-year-old Carolyn Reichle sustained a head injury after her boyfriend, Jeremy Floyd, 39, beat her up on May 23. He would not let her leave the house, but she eventually convinced Floyd to let her bring their dog to the vet, police said.
A member of staff called the police and Floyd was arrested. The sheriff's office said they charged Floyd with "domestic violence, aggravated assault with a firearm, false imprisonment, possession of a firearm by a convicted felon, possession of ammunition by a convicted felon and simple battery."
This footage shows Reichle slipping the note to the staff at the reception, as well as the arrest of the boyfriend.
Credit: Storyful