Boy band One Direction helps sink SeaWorld's online reputation even further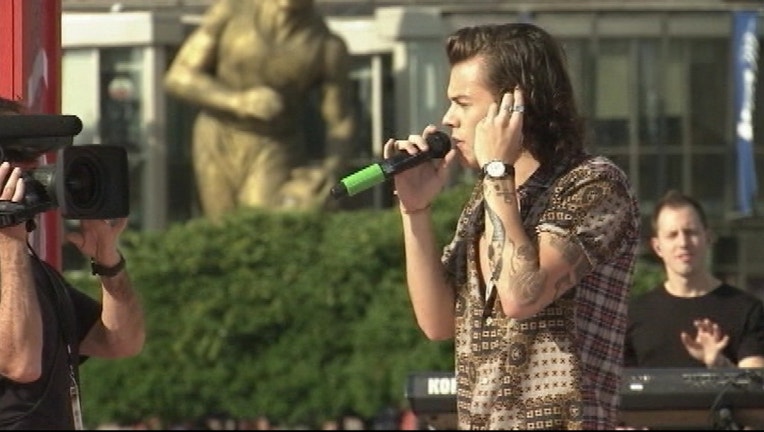 article
SeaWorld Entertainment is suffering a new wave of backlash from fans of the British pop group One Direction after lead singer Harry Styles criticized the marine life theme park and its treatment of animals.
Attendance at the SeaWorld parks has been on the decline since the release of the 2013 documentary "Blackfish," which negatively portrayed life in captivity for Orca whales.
Since then, SeaWorld has launched a series of discounts and a multi-million dollar marketing campaign to keep visitors interested and to highlight its proper treatment of animals.
But, at a San Diego concert on July 9, Harry Styles asked fans "Does anybody like dolphins?" After an enthusiastic roar from the crowd, he said "Don't go to SeaWorld." Many in the crowd captured video of Styles speaking out, including "Game of Thrones" actress Maisie Williams, who uploaded a 13-second clip to her Instagram account, which has over 1.4 million followers.
For the past two years, Credit Suisse has been analyzing the declining performance of SeaWorld brands, which has parks across the U.S., including in Orlando and San Diego.
Earlier this summer, Credit Suisse said things may finally be turning around for entertainment company, but on Thursday, the financial firm released a note to clients about SeaWorld, noting that Styles' comments in July started a new wave of backlash with millions of negative comments posted online, reports the Guardian. Adding to the company's woes were reports that a SeaWorld employee infiltrated the animal rights groups, PETA, to incite illegal activity.
Credit Suisse cited over 2.5 million comments --or a 400 percent increase -- in mentions about SeaWorld across social media platforms, the "vast majority of which were negative." The firm said they were reaching out to SeaWorld leaders for information on how the park plans to turnaround its negative image.
According to the Guardian, SeaWorld CEO Joel Manby said he will announce plans for a fresh strategy in November, but provided no details on what that would entail.
SeaWorld reported an 84 percent decrease in profits in August. Manby admitted that its $10 million marketing effort to assure the public that its dolphins and whales were being treated well had basically failed to boost revenue.
"We realize we have much work ahead of us to recover more of our attendance base, increase revenue and improve our performance as returning to historical performance levels will take time and investment," Manby told investors on a conference call last week, adding, "We will continue to fight with the facts, because the facts are on our side."
Information taken from FoxNews.com