Bond granted for Georgia officer charged with manslaughter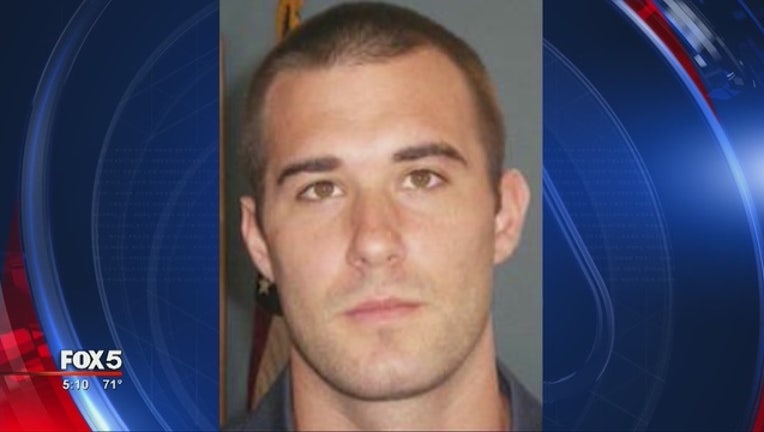 article
SAVANNAH, Ga. (AP) - A south Georgia police officer charged with fatally shooting a fleeing suspect was released from jail pending trial Monday after a judge granted him a $100,000 bond.
Zechariah Presley shot and killed 33-year-old Tony Green on June 20 in Kingsland, a small city near the Georgia-Florida state line. Presley was jailed for nearly four weeks after he was charged with voluntary manslaughter and violating his oath of office.
Magistrate Court Judge J. Alexander Atwood ruled that Presley, 27, could be released on bond after his defense attorneys argued that he posed no threat. The judge imposed a number of conditions including that Presley stay away from Green's family, refrain from carrying guns and other weapons, surrender his passport and abide by a curfew.
Prosecutor Rocky Bridges had asked the judge during a hearing last week to deny bond for Presley, noting the seriousness of the charges and a "great violation of public trust." But Atwood ruled prosecutors presented no evidence Presley may pose a danger other than the charges themselves.
Camden County sheriff's Capt. James Bruce confirmed that Presley was released after posting bond.
"We understand he's innocent until proven guilty, but we also believe he's a danger and threat to the community," said Reginald Greene, an attorney for Green's family.
Presley's attorney, Adrienne Browning, did not immediately return a phone call seeking comment.
Investigators have released few details about the shooting. The Georgia Bureau of Investigation has said Presley was following a vehicle Green was driving when Green got out and began to run. The two men got into a brief altercation, the bureau said, before Green began to flee again and Presley fired multiple gunshots, killing him.
Kingsland city officials quickly fired Presley from the police force after he was charged.