Bo Jackson to undergo procedure for year-long battle with chronic hiccups
Most of us would agree hiccups are downright frustrating, but just imagine having them all the time.
That's what former professional football and baseball player Bo Jackson is dealing with.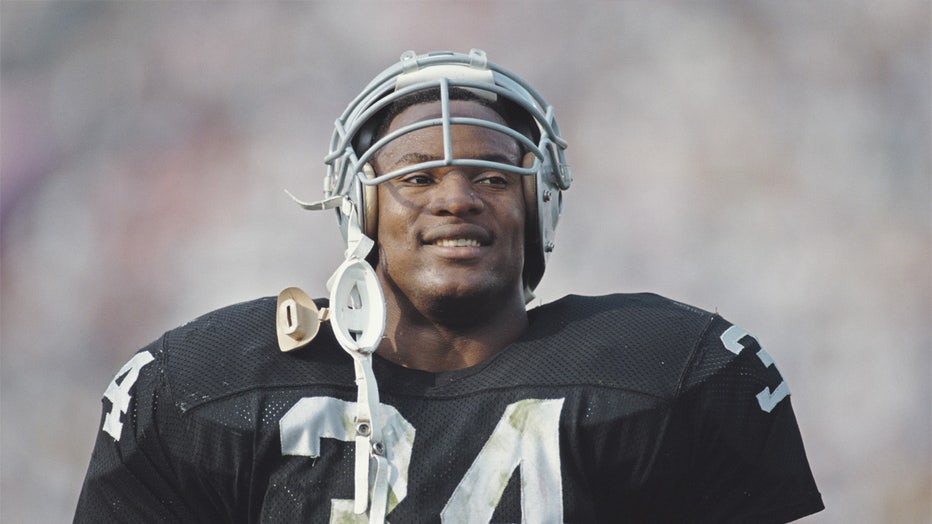 Bo Jackson #34, Full Back for the Los Angeles Raiders during the American Football Conference West game against the Kansas City Chiefs on 15 October 1989 at the Los Angeles Memorial Coliseum, Los Angeles, California, United States. The Raiders won th
He revealed he has a chronic case of hiccups during an appearance on Birmingham, Alabama radio station WJOX.
"I've had the hiccups since last July," the former pro athlete said. 
Jackson also revealed he will be getting a medical procedure done to treat it.
"So it's actually an interesting condition. It's terribly distressful for patients. The condition is called intractable hiccups, meaning they won't stop, and we don't really know why,' said Northwell Health's Dr. Joshua Silverman.
Silverman specializes in otolaryngology, and explains chronic hiccups are a mystery in the medical community.
When asked what caused his case of chronic hiccups, Jackson said it's unknown.
"I have done everything: Scare me, hang upside down, drink water."