Blue Bell releases new 'Bride's Cake' flavor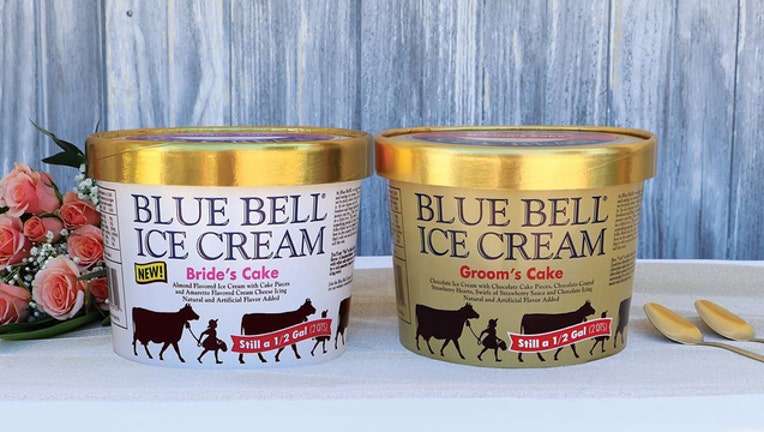 article
Blue Bell is hoping you'll say "Yes!" to its newest flavor – Bride's Cake.
The company announced the new flavor Monday and said it should be available in stores immediate.
Bride's Cake is an almond ice cream with pieces of white cake and amaretto cream cheese icing swirled inside.
Blue Bell is also bringing back its Groom's Cake ice cream to compliment the new flavor. Groom's Cake is a chocolate ice cream mixed with chunks of chocolate cake, chocolate covered strawberry hearts, strawberry sauce and chocolate icing.
Both flavors will be in stores for only a limited time.
Blue Bell's Moo-llennium Crunch -- which combines classic vanilla ice cream with dark chocolate, caramel, pecans, almonds and walnuts -- returns to stores on May 1.