'Black Lives Matter' spray painted over Confederate memorial on UT Campus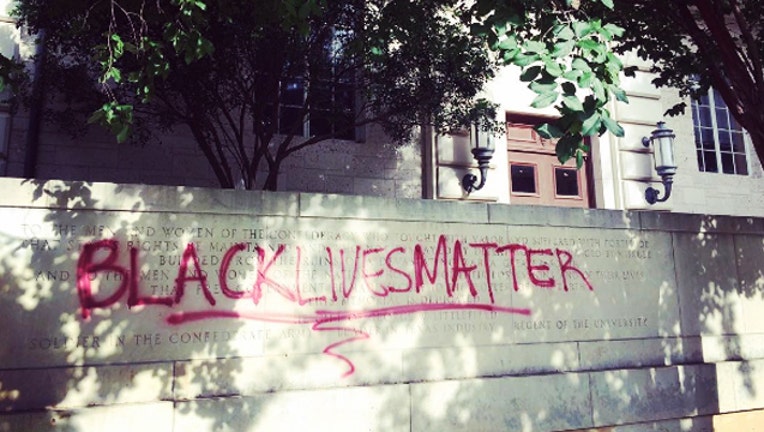 article
Photos are surfacing on social media of graffiti spray painted over a Confederate Soldiers Memorial on UT Campus near the Littlefield Fountain.
This is not the first time that "Black Lives Matter" has been spray painted on the UT Campus.
Iconic and controversial statues at the University of Texas were tagged last June.
Last June "Black lives matter," was spray painted on the granite and limestone bases of statues for Robert E. Lee. Albert Sidney Johnston and Jefferson Davis. The three confederates have little to no link with the University of Texas. The graffiti on the Davis statue also included the words, "bump all the chumps," a reference to a campaign to remove the statutes.
UT moved the Jefferson Davis Statue to the Briscoe Center last year.  That move did spark some controversy.  The Sons of Confederate Veterans filed for a temporary injunction to stop the transfer, but district judge Karin Crump denied the request, implying they had no standing to bring a case.